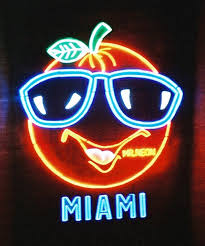 Billed as the largest free party in South Florida, Bayfront Park's bash  is the place to be to countdown to 2014 on Tuesday, Dec. 31, from 8 p.m. to midnight.
Come join the dance party with Funky Frank, watch fireworks light up the sky and watch "The Big Orange," Miami's New Year's Eve icon, ascend the wall of the Hotel Intercontinental, our version of New York's ball drop.
No bottles, cans or coolers will be allowed in the park that evening. Bayfront Park is at 301 N. Biscayne Blvd. For more information call 305-358-7550.
If you're looking for more New Year's Eve options, check out these discounts on New Year's Eve parties in Miami. Or check out our club tickets page for New Year's Eve parties at the hottest clubs.