Designer clothing, furniture, apparel, appliances, toys, electronic items and decorative items are sold at bargain prices at thrift stores in South Florida
Some stores sell a wide array of merchandise and others are more focused and limited, with an emphasis on furniture, fine apparel or kids' items.
If you're interested in making money from your own unwanted items, a few businesses accept items for display on consignment. If your item sells, you and the store split the profit. Other thrift stores accept donations of items for resale. Recommendation: Call and ask where to send a photo of your item for sale to verify the store wants it.
Prior to venturing out for a shopping excursion, we recommend you phone first to verify your store is open.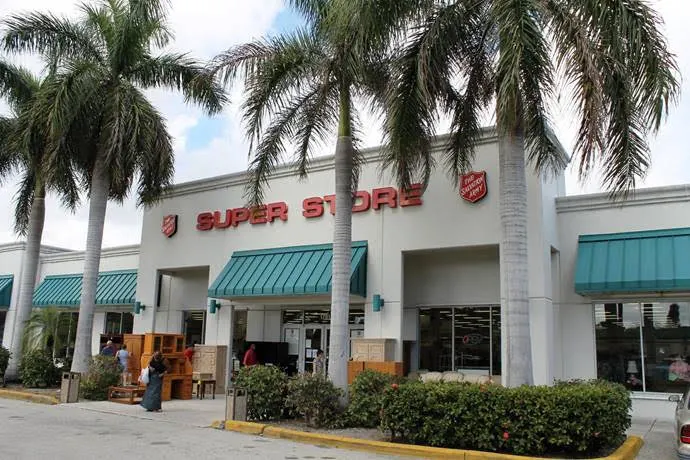 If you want to recommend a thrift store to include in our feature, please email news@southfloridaonthecheap.com
Dozens of thrift stores are in Broward, including
Thrift stores in Davie
Remix Thrift & Vintage, 4300 Davie Road, Davie 33314, 954-765-5511
Re Wear Gear & More 6900 Stirling Road, Davie 33024, 954-549-7220, includes consignment for furniture, 11 a.m. – 7 p.m. Mondays – Saturdays
Helping Animals Thrift 4468 Davie Road, Davie 33314, 954-604-9680, 11 a.m. to 4 p.m. Tuesdays to Saturdays, proceeds go to local animal rescue organizations, including SPCA South Florida Horse Rescue, sells decor items, women's apparel, accessories and furniture
Goodwill

9160 W. State Road 84 Davie 33324,

954-472-2367
Thrift stores in Fort Lauderdale
Downtown Thrift Store,

1507 S. Andrews Ave.,

Fort Lauderdale 33316, 954-

235-6972

Faith Farm Thrift Store, 1980 N.W. 9th Ave., Fort Lauderdale 33311, 954-763-7787, 9 a.m. to 6 p.m. Mondays to Saturdays, sells furniture, electronics, appliances, apparel, etc.
Goodwill 2104 Commercial Boulevard, Fort Lauderdale,

33309

, 954-

977-7043

Habitat Re-Store, 505 W. Broward Blvd., Fort Lauderdale 33312,

954-371-1914

,

10 a.m. to 6 p.m.

Mondays to Saturdays Fridays,

sells furniture and building materials

Oddballs Nifty Thrift, 530 NE 13th St., Fort Lauderdale 33304, 754-422-7623, 10 a.m. to 6 p.m. Tuesdays to Saturdays, 12 p.m. to 5 p.m. Sundays, sells wide array of items, some on consignment
Out of the Closet, 1785 E. Sunrise Boulevard, Fort Lauderdale 33304, 954-462-9442
Salvation Army Family Store, 1801 W. Broward Blvd., Ft Lauderdale, 954-467-5816, participating Salvation Army stores offer half-price deals on apparel Wednesdays & 25% off items. except furniture and electronics, Saturdays
Thrift stores in Hollywood and Hallandale Beach
Salvation Army Family Store

,

2300 S.W. 56th Ave., Hollywood, 954-961-7523, participating Salvation Army stores offer half-price deals on apparel Wednesdays & 25% off items. except furniture and electronics, Saturdays
Goodwill

6819 Taft Street,

Hollywood

33024,

954-966-3555
Goodwill

2418 N. Dixie Highway, Hollywood 33020,

954-927-7703
Goodwill

3149 W. Hallandale Beach Blvd., Pembroke Park 33009, 954-458-2145
Thrift stores in Lauderdale Lakes & Lauderhill
American Thrift, 5051 University Drive, Lauderhill 954-572-1080
Goodwill Lauderhill Mall,

1529 N.W. 40th Ave

.,

Lauderhill 33313

, 954-316-9484
Goodwill

3282 N. State Road 7, Lauderdale Lakes 33319, 954-739-8755
Thrift stores in Margate & North Lauderdale
Salvation Army Family Store, 320 N. State Road 7, Margate, 954-979-6999, participating Salvation Army stores offer half-price deals on apparel Wednesdays & 25% off items. except furniture and electronics, Saturdays
Women in Distress Thrift Store, 1372 North State Road 7, Margate 954-975-7425, 10 a.m. to 6 p.m. Tuesdays to Saturdays
Goodwill

2057 N. State Road 7, Margate 33063, 954-989-8038
Thrift stores in Oakland Park
Goodwill

1099 E. Oakland Park Blvd., Oakland Park FL 33304,

954-390-0228
Thrift stores in Pembroke Pines
Thrift stores in Deerfield Beach & Pompano Beach
Salvation Army Family Store, 451 E. Copans Road, Pompano Beach, 954-782-3925, participating Salvation Army stores offer half-price deals on apparel Wednesdays & 25% off items. except furniture and electronics, Saturdays
St. Vincent De Paul Thrift Store,

2323 N. Dixie Highway, Pompano Beach 33060,

954-942-2242, 10 a.m. to 4 p.m. Mondays to Saturdays, sells apparel, furniture and household items
Goodwill

289 S. Federal Highway, Deerfield Beach 33441, 954-571-2093
Thrift stores in Tamarac & Sunrise
Salvation Army Family Store, 7707 Commercial Blvd., Tamarac, 954-721-0705, participating Salvation Army stores offer half-price deals on apparel Wednesdays & 25% off items. except furniture and electronics, Saturdays
Goodwill 4345 NW 88th Avenue, Sunrise 33351, 954-747-3356
Goodwill 2029 N. University Drive,

Sunrise

33322,

954-748-5887
Thrift stores in Coral Springs
Goodwill

10369 Royal Palm Blvd

.,

Coral Springs

33065, 954- 755-5880
Other useful information:
More shopping tips