Miami – well, all of South Florida, really – always has plenty of options for the weekend.
We continuously update this post to bring you new picks for free and cheap things to do to enjoy your weekend, whether you want to be indoors or out, accompanied or flying solo.
Whatever you choose, here's hoping you get to unwind from the long work week and have fun. Have a good weekend!
FREE & CHEAP THINGS TO DO THIS WEEKEND IN MIAMI
Look up at the sky! It's Kitetober!
Expect the skies over Haulover Beach Park to get quite colorful on Saturday, Oct. 23, during the annual Kitetober Festival. From noon to 5 p.m., spectators can take in kites of all colors, shapes and sizes as they soar high above. There will even be giant show kites.
The event – presented by Skyward Kites and Miami-Dade County's Parks, Recreation and Open Spaces department – invites people to watch or participate. Spectators are invited to bring a blanket, enjoy the sights, listen to music and buy food, drinks – even kites will be available for purchase!
Admission is free, but there's a $7 parking fee. The park is at 10800 Collins Ave. Click here for more information.
Have a Backyard Bash!
It's finally time for the South Miami-Dade Cultural Arts Center's annual Backyard Bash!
Kicking off SMDCAC's season, the free annual celebration is set for 7 p.m. Saturday, Oct. 23, at the concert lawn and plaza, 10950 SW 211th St., Cutler Bay.
The headliners: the Grammy Award-winning quintet, Ranky Tanky. This Charleston, S.C.-based band perform "timeless music born from the Gullah culture of the southeastern Sea Islands," according to the organizers.
So bring your lawn chairs and blankets – but leave the coolers at home – and get ready for some tunes! While admission is free, a ticket is required for all ages. Click here for more information.
Get spooky with the symphony
The Alhambra Orchestra will go live this year with its annual Spooky Symphony Halloween concert.
After organizing a virtual show in 2020, the orchestra is now scheduled to perform before an audience at 4 p.m. Sunday, Oct. 24, at the Miami-Dade County Auditorium, 2901 W. Flagler St.
Presented in collaboration with the Greater Miami Youth Symphony and The Children's Trust, the Spooky Symphony is a free, one-hour performance featuring "frightful and fantastical movie themes and eerie classics," according to organizers.
But don't worry, the works are appropriate for young audiences. In fact, families are invited to attend in costume, if they so choose! Click here for more information.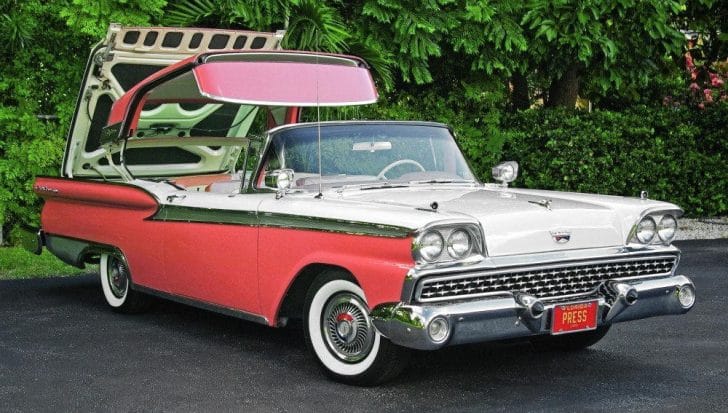 Drive to Miami International Auto Show
Yes, we mentioned this one last week, but we know how much car enthusiasts were looking forward to this event – so here it is again!
The Miami International Auto Show began last week and is taking place every day through Sunday, Oct. 24. Presented by the South Florida Automobile Dealers Association, the event typically features more than 190 dealerships in Miami-Dade, Broward, Palm Beach and Monroe counties, displaying cars, trucks, vans, sport utility vehicles, hybrids and concept vehicles by the world's leading automotive manufacturers.
Regular admission is $13 for age 12 and older, $6 for children age 6-12, and free for children 5 and younger. A few special ticket offers will be available. Click here for more information.
Looking for similar types of events throughout the rest of the year? Check out our Miami guide to fun events every month in 2021!
Staff writer Noelani Soto contributed to this report.
More Free & Cheap Things To Do This Weekend
Friday, October 22, 2021
Saturday, October 23, 2021
Sunday, October 24, 2021
More Events This Weekend
These events are submitted by readers, venues and event organizers and are not necessarily free or cheap.