Miami-Dade County's Golden Ticket program gives those 62 and older free entry to cultural events. The Golden Ticket Arts Guide lists eligible events and venues.
When you find something that interests you, contact the sponsoring organization to make a reservation; Golden Ticket admission is available on a first-come, first served basis.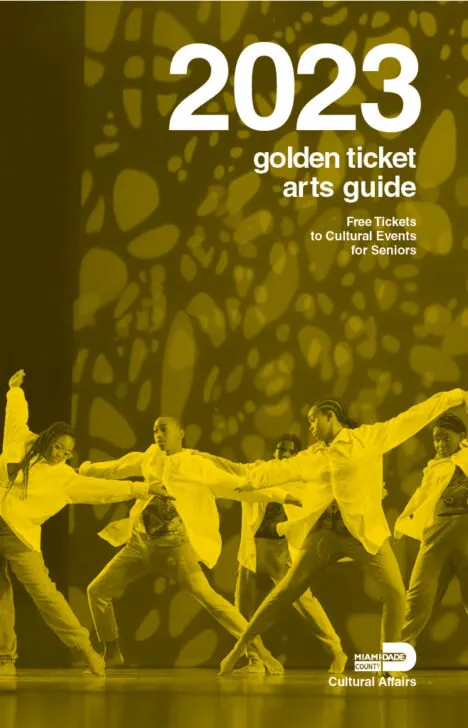 You can download the 2023 Golden Ticket Arts Guide in English or Spanish here.
Or, you can find out which venues are offering the senior deal and print out tickets here.
The guide includes coupons, one of which must be presented per person, along with photo ID, for free admission. Call 311 to get a copy of the guide or find one in a county library or commission district office.
Wondering how to get to an event? Don't forget: senior residents ride mass transit free in Miami-Dade County.
Free and cheap events this week in Miami-Dade
Monday, May 29, 2023
Tuesday, May 30, 2023
Wednesday, May 31, 2023
Thursday, June 1, 2023
Friday, June 2, 2023
Saturday, June 3, 2023
Sunday, June 4, 2023