Everybody should try a cruise, at least once in a lifetime. The Port of Miami and Port Everglades in Fort Lauderdale offer an eclectic array of cruise lines that cater to many types of travelers. There is a cruise out there for anyone who enjoys sea breezes, water vistas and cultural experiences.
Of course, there is also something for those who just want to party and eat their hearts out or be entertained on board by live shows and activity directors. For the health-minded traveler there are fitness classes and on-board gyms as well as relaxing spa treatments. Ships these days offer every amenity imaginable, from rock climbing and yoga or Pilates to outdoor movies and even the odd ice-skating rink. So what are you waiting for?
Miami cruise deals are plentiful as there can be as many as 28 weekly departures to choose from at certain times of the year. Cruise lines will offer discounts on last-minute bookings and also on surplus cabins available during seasonal lulls. Take a look at some of your choices on cruise destinations and find the best deals on all of them, below.
Port Everglades in Fort Lauderdale hosts some pretty spectacular cruise ships that sail to destinations both near and far. Some of the cruise lines that call Port Everglades home are Princess, Costa, Holland America, Celebrity, Cunard and of course, Carnival and Royal Caribbean. Cruises departing from this port offer anything from short 1 or 2 day jaunts to the Bahamas to longer voyages reaching down to the Southern Caribbean and the Panama Canal as well as Transatlantic crossings and Europe. Cruisedirect.com offers best price guarantees, bonus discounts and on-board credits as well as no booking fees. Find out how to save on some of the best Fort Lauderdale cruise deals below and get more info on your different cruise options.
---
Bahamas Cruises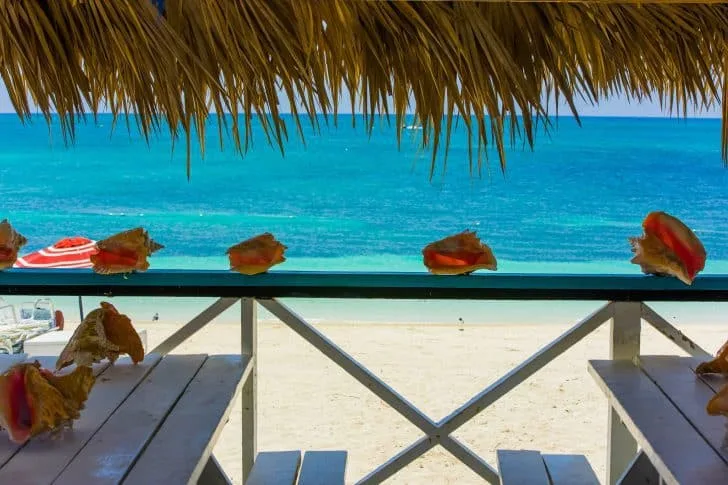 Photo courtesy of the Bahamas Tourism Office

Cruises to the Bahamas are a favorite for anyone with limited vacation time as they offer everything from single day cruises to 3 and 4 day options where you can relax on board and also enjoy visiting Nassau, Paradise Island, Grand Bahama, and if you happen to be sailing on Royal Caribbean, Norwegian or Carnival cruise lines, their own private islands of fun and sun.
Crystal clear waters, white and pink sands, colorful markets, shipwrecks, lush tropical gardens and conch, lots of conch await you in the many islands of the Bahamas. Best of all is that many of these Bahamian cruises can be had for a song, often listed for under $200 per cruise/person. Click for all current Miami to Bahamas cruise deals.

Short cruises are the norm but some longer itineraries are also offered and ships often stop stop here on the longer range cruises listed below. Click to find the best deals on Bahama cruises departing from Ft. Lauderdale.
---
---
Western Caribbean

Photo courtesy of Cayman Islands @ Fotoseeker.com

Western Caribbean cruise itineraries may include stops in Key West, The Cayman Islands, Ocho Rios in Jamaica or Cozumel and Playa de Carmen in Mexico and occasionally also Belize. For these cruises you will typically choose from 4 to 7 days itineraries. Once you hit your port of call lots of fun activities await. Zip lines, caves and water falls in Jamaica, hanging out with large fishies at Stringray City and explore the reefs in a submarines in the Caymans or scuba diving in Cozumel and exploring Mayan ruins in Tulum and Chichen Itza. Check out the latest deals on Western Caribbean cruises.
---
Eastern Caribbean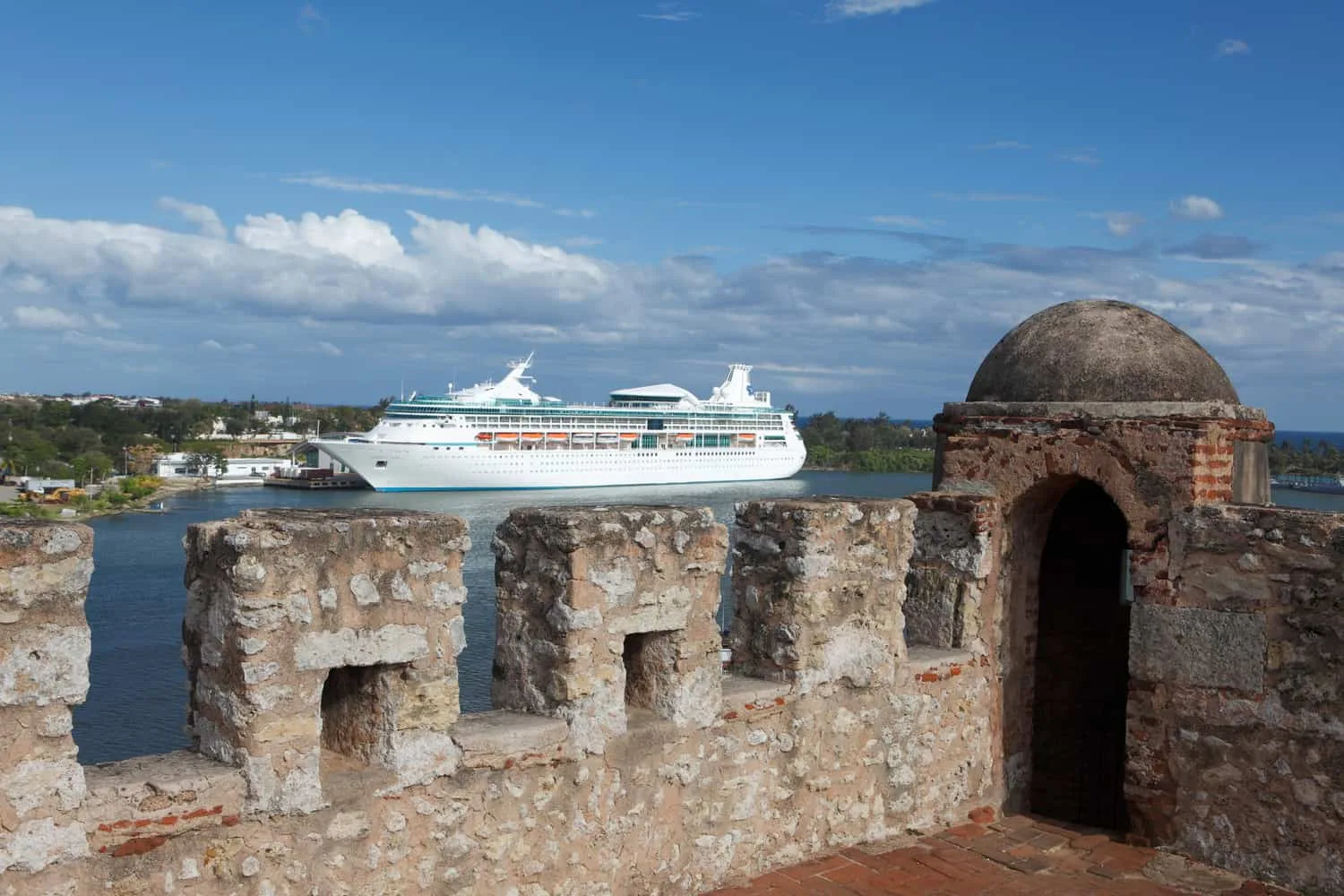 Photo courtesy of the Dominican Republic Tourism Board.
Typically ranging from 4 to 10 days, Eastern Caribbean cruises make their preferred ports of call in the Dominican Republic, where you can enjoy colonial history in Santo Domingo and where old architecture and museums abound, Bahamas or Grand Turk where crystal clear waters and white sand beaches await, and the US and British Islands where you can enjoy duty-free shopping along with a bit of European history before or after you visit one of their pristine beaches. All of these destinations offer lots of land and water based activities to keep you busy. The longer cruises may also include St. Lucia, Bermuda, Antigua and San Juan, Puerto Rico. Click to find current deals on Eastern Caribbean cruises.
---
Southern Caribbean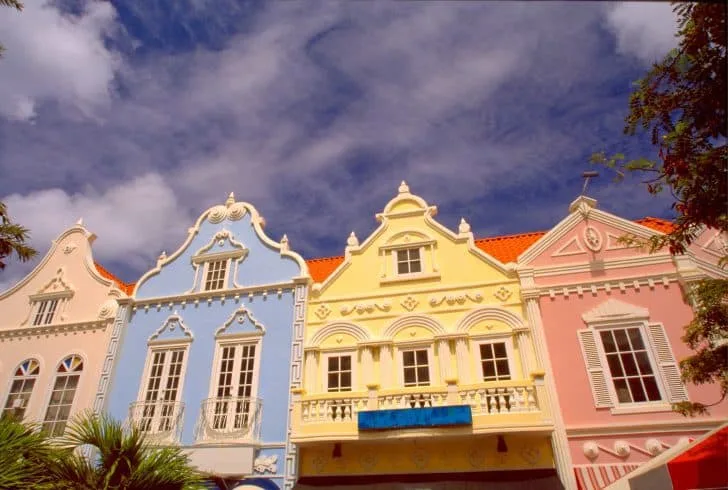 Photo courtesy of Aruba Tourism @Fotoseeker.com
Cruises departing from Miami for the Southern islands of the Caribbean typically range from 8 to 14 nights. Common ports of call include Aruba and Curacao in the Dutch Antilles, the US or UK virgin Islands, St Kitts & St. Nevis, St. Marteen and spectacular St Lucia. Some itineraries also include stops in Puerto Rico Dominican Republic or Haiti. Although they offer several ports of call these are also relaxing cruises that most likely will include several days at sea to enjoy the on-board amenities at your leisure. Click to find the best specials on Southern Caribbean cruises.
---
Transatlantic crossings and European cruises
At certain times of the year cruise lines will re-position their ships to take advantage of the seasons and trends in tourism. This means that towards the end of winter and early spring many ships will relocate from South Florida to Europe and amazingly enough there are times when an Atlantic crossing cruise to Europe can run only at $629 per person. You will of course have to find your way back by plane at some point unless you want to wait for a return ship a few months later. Find the best rates on shorter transatlantic cruises.
Some of these cruises extend for up to 40+ days and include a lot more with itineraries that either head up north to Scandinavia and Russia or stay along the Mediterranean. Occasionally a cruise will head down to the Caribbean before heading across the Atlantic. Find the best rates on extended Transatlantic cruises plus Europe.
---
Panama Canal cruises


Cruising across the narrow Panama Canal puts you in the Pacific Ocean where cruise ships will then leisurely sail up to final destination ports in San Diego and Los Angeles in California, Seattle Washington or all the way up to Vancouver, Canada. There are a few cruises that will double back and deposit you back in Fort Lauderdale and those are the shorter cruises that run about 10 days. The longer ones that stop along Nicaragua, Costa Rica and multiple ports along the Mexican coast can take from 14 days to 22 days. Find the best current deals on Panama Canal cruises.
---
Related links:
Last minute cruise specials departing from Miami
Last minute cruise specials departing from Fort Lauderdale
Miami Sightseeing Deals
---
---
Our affiliate relationships with the vendors you see here make us small commissions when you book via our website. It does not cost you any more and helps us keep bringing you deals and special offers. We only enter into affiliate relationship with companies we believe bring good value to our readers.
---