Appreciate the talents of artists and artisans with lively art festivals, which draw exhibitors from South Florida region as well as different parts of the United States.
If you're watching your budget, many events are free, or relatively inexpensive. For events with fees, opportunities for discounts are often offered.
Art festivals and other art events are perfect for romantic dates, solo activities and kid-friendly family excursions.
Art festivals & events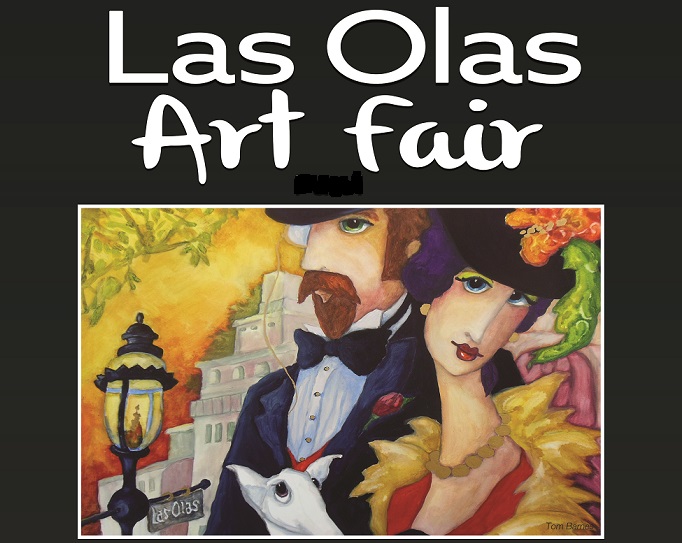 South Florida art festivals in 2022
Broward County
March 5-6: Las Olas Art Fair, 620 E. Las Olas Blvd., Fort Lauderdale; free entry
March 19 Free entry for ArtLit in Pompano
March 19-20: Festival of The Arts, features art exhibitors and performers, at 2874 N. University Drive in Coral Springs; free entry
April 2-3: Dania Beach Arts & Seafood Festival is at Frost Park, 300 NE Second St., with free entry and parking
November 5 & 6 ArtFest in The Pines in Pembroke Pines, 10 a.m. – 5 p.m. at City Center, 601 City Center Way
Palm Beach County
March 12-13: Artists from around the nation display sculptures, paintings and wearable pieces during this oceanfront and pet-friendly event set for 10 a.m.-5 p.m. The 32nd Annual ArtFest by the Sea at Juno Beach also includes plants and food vendors. Free parking and shuttles will be offered at the FPL Lot, 700 Universe Blvd. For more information, click here.
April 8-10: Delray Affair features artists and artisans from around the United States showcasing an eclectic array of work, 10 a.m. – 6 p.m. April 8-9 and 10 a.m. – 5 p.m. April 10, along Atlantic Avenue in downtown Delray Beach from the Intracoastal Waterway to Northwest Second Avenue. Live entertainment at Old School Square. Food vendors. Beer garden. Information is on the event website.
April 28-May 1: SunFest, a waterfront art and music festival, 100 S. Clematis St., West Palm Beach; entry fees apply, click here.
More Festivals!!!
Find other fun events
Wednesday, February 8, 2023
https://video.mediavine.com/videos/g8ikuvz6sslqx86f7m2l.js