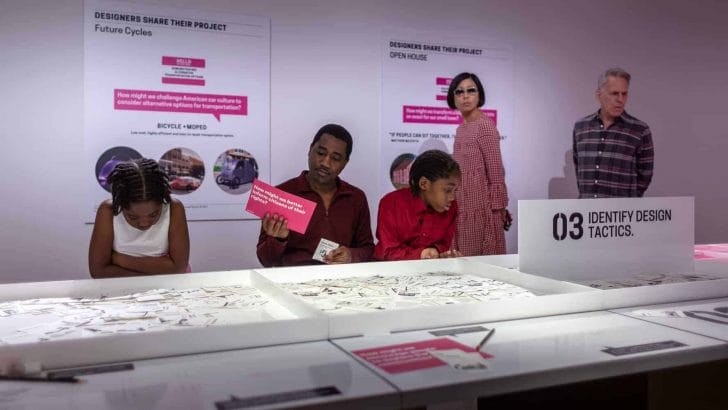 The Miami Dade College Museum of Art + Design in the Freedom tower has a free Family Day the last Sunday of every month from 2-4 p.m. The Museum opens at 1 p.m. and admission is free.
This monthly event features artist-led workshops, interactive gallery tours, and other activities.

Family programs are tailored for children ages five to 12 and their families or adult companions. MOAD MDC's Family Days are designed to enhance your experience of the museum's current exhibitions, as well as Miami Dade College's Special Collections Galleries at the Freedom Tower.
No advance registration is required. Please check our website's events page for more detailed information. Family Days workshops take place in MOAD MDC's Educational Lab. Space is limited and will be filled on a first-come, first-served basis.
More museum discounts:
Other museum deals, free days and special events:
Monday, October 3, 2022
Tuesday, October 4, 2022
Wednesday, October 5, 2022
Thursday, October 6, 2022
Friday, October 7, 2022
Saturday, October 8, 2022
Sunday, October 9, 2022
See all the free and cheap events this week.