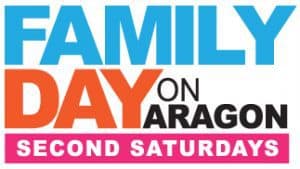 Family Day on Aragon is the second Saturday of the month in Coral Gables.  This weekend, that means free admission plus family arts and crafts at the  Coral Gables Museum in the afternoon.
The Coral Gables Museum will feature free arts and crafts and free admission from 2 p.m. to 4 p.m. Saturday. Kids will learn about bike safety and digital animation. At 2 p.m., there will  be a presentation on the importance of saving water, with a showerhead and light bulb exchange for Miami-Dade residents.
At 3 p.m., the Greater Miami Youth Symphony chamber ensemble will perform classical and popular favorites for the community. Children can also try out stringed instruments.
Discount kid' movies at the Coral Gables Art Cinema will not be part of the event this week because of the Miami Film Festival but there will be discount kids' films March 15-16.
The Coral Gables Museum is at 285 Aragon Ave., Coral Gables, 33134.
Tell Your Friends