Tons of free entertainment and activities are offered in South Florida, and readers enthusiastically provided some of their favorites.
It's interesting to see what other South Floridians enjoy. It offers valuable ideas for residents and tourists who appreciate wallet-friendly fun.
These favorites were provided by readers when they entered a previous drawing for a free boat excursion. Their ideas are well-worth repeating.
Attractions
Reader: "Our favorite thing to do right now is visit the free trains exhibit at Plantation Historical Museum. My 2yo (and I) loves seeing the train displays and talking to all the nice train conductors."
Related feature: Plantation Historical Museum offers free entry & running model railroads. Please note — Trains exhibit in Plantation was offered previously. A model train exhibit is offered at library: Free trains exhibit in Pembroke Pines
Reader: "The free Miami botanical gardens is my favorite free thing to do in South Florida."
Related feature: Miami Beach Botanical Garden is now free
Reader: "My favorite free activity in Miami is visiting all the museums and getting the 4 person pass at the Miami Dade Libraries. Especially during the summertime. We've visited the Children's Museum, Frost Science Museum, the History Museum, Perez Art Museum and even The Fruit and Spice Museum. It's a great way to say good times with our son and friends."
Related feature: Free vouchers for museums, attractions at the library
Other attractions with free entry opportunities:
Parks & Nature
Reader: "My favorite free thing to do is take a walk or exercise at one of our many parks. I have 3 parks very close to me and just to get to some of them, I get to walk along a canal filled with fish, turtles, ducks, etc. The wild parrots are my absolute favorite!"
Related features:
Beaches
Plenty of readers adore South Florida beaches.
Related features:
Free entertainment: Live music & outdoor movies
Reader: "My favorite free thing is Free live music at Hollywood beach bandshell. So much fun!!!"
Reader: "We love the Hollywood Beach Bandshell free concerts!! Love to listen, enjoy and Dance with locals & tourists! Some amazing artists!"
Related feature: Free live music at Hollywood Bandshell
Reader: "My favorite thing that I've done using Miami on the Cheap has been watching a free outdoor family-friendly film with my family."
Related feature: Free family-friendly films in Hollywood
Reader: "Free music Jazz on Las Olas free music on Fort Lauderdale beach free music (in downtown West Palm Beach)"
Related features:
Vendor markets
Reader: The most fun and splash we have is on the free farmers markets. Especially the one at Pinecrest Gardens on each Sunday is our favorite one. Smoothies, fresh bread, cookies, BBQ, lime juices, and on and on, delicious! It is a wonderful way to dive into Miami's local diversity of cultures and food!
Reader: "My favorite free events around Miami, Aventura, Liberty City, Little Haiti and North Miami is to shop at the various free farmers and vendor markets. I also have loved attending free live music in Wynwood and Gulfstream, especially when the crowd breaks in a line dance. Relaxing and fun."
Related feature: Farmers markets & vendor fairs
Biking
Reader: "Best free thing to do in South Florida is bike riding on the Atlantic trail way overlooking the Everglades."
Reader: "My favorite free thing to do in south Florida is biking on the Rickenbacker Causeway to one of the beaches at Bill Baggs State Park, having lunch at the Lighthouse Cafe and watching the friendly local raccoons eating out of the garbage cans before heading back over the big bridge at dusk as the skyline begins to glitter."
Reader: "I live in Miami and my favorite activity is running. I run everywhere in Miami: Key Biscayne, South Beach, Kennedy Park. I also enjoy biking under the underline."
Related features:
Other fun
Reader: "My favorite free thing to do in South Florida is attend various festivals where there is no admission. Like Starlight Musicals, Food Truck Wednesdays, etc. – and various free kids events that we take our family to. We all have a good time for relatively cheap."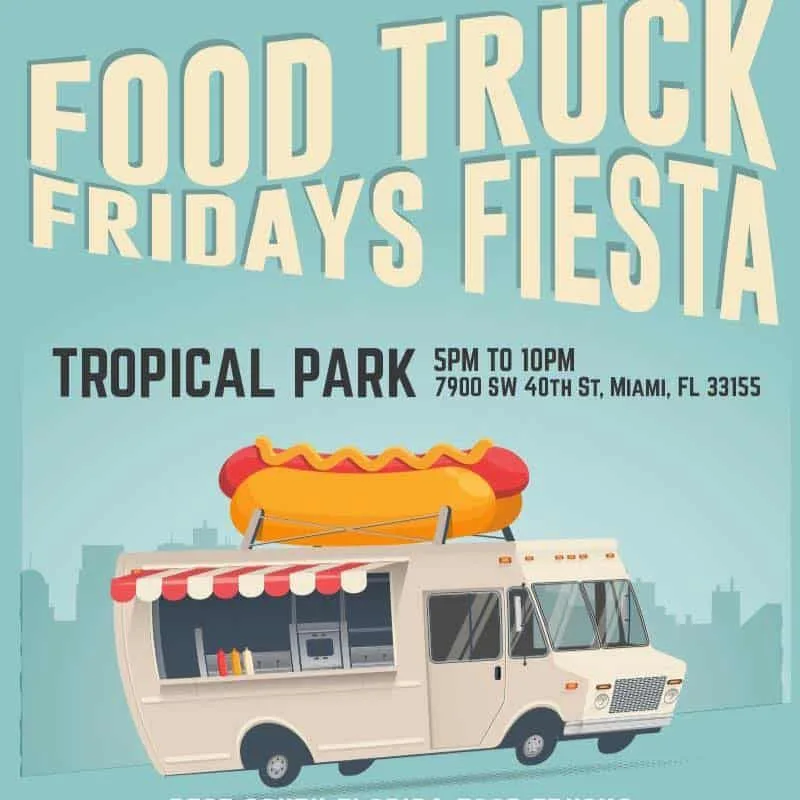 Related feature
Outdoor dining: Free events with food trucks
Reader: "My favorite free thing to do in Miami is to look at the skyline. If you drive to Key Biscayne, you can park and have this fabulous, cosmopolitan view."
Other Free Things To Do
Sunday, June 4, 2023
Monday, June 5, 2023
Tuesday, June 6, 2023
Wednesday, June 7, 2023
Thursday, June 8, 2023
Friday, June 9, 2023
Saturday, June 10, 2023