The Ocean Drive Promenade Music Series presents a free concert every Sunday at 5 p.m. between 14th Street and 14th Place on Ocean Drive in Miami Beach in front of The Betsy Hotel.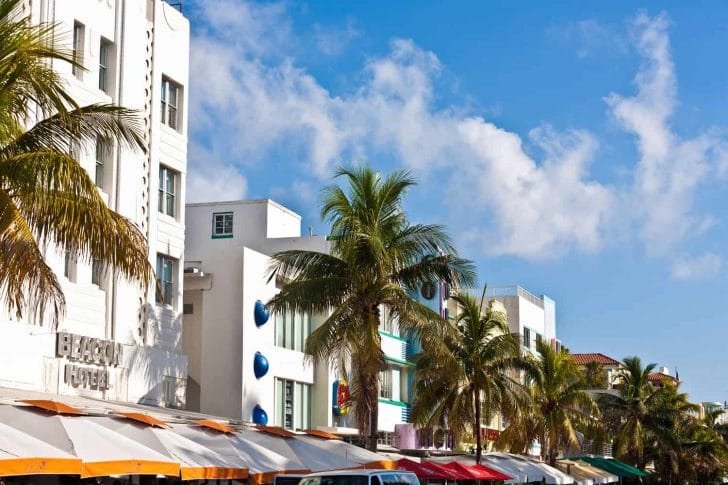 Concerts feature talented local South Florida performers. Bring a picnic, lawn chairs, blankets, and your whole gang to enjoy these free open-air performances.
In the case of rain, events will be held in The Betsy's Lobby.
Here are the upcoming performances:
Sunday, Feb. 5, 2023, 5 p.m. Ted Piltzecker Vibes Quartet. Vibraphonist and composer Ted Piltzecker will perform with guitarist John Hart, bassist Chuck Bergeron, and drummer John Yarling in a concert of bass standards and originals.
Sunday, Feb. 12, 2023, 5 p.m. The Miami Beach Classical Music Festival Alumni Singers will present a Valentine's Day concert.
Sunday, Feb. 19, 2023, 5 p.m. Piano jazz virtuoso Daniel Asbury Mixon and jazz vocalist Carole Ann Taylor will present a concert in honor of Black History Month.
Saturday, Feb.26, 2023, 5 p.m. Amernet String Quartet, an ensemble-in-residence at Florida International University.
The music series is presented in partnership with The Betsy's 10th Annual Overture to Overtown Jazz Festival and during National Jazz Appreciation Month ("JAM"), created in 2001 at the Smithsonian National Museum of American History to celebrate the heritage and history of American jazz.
Other Entertainment, including free & low-cost events
Wednesday, February 8, 2023
Thursday, February 9, 2023
Friday, February 10, 2023
Saturday, February 11, 2023
Sunday, February 12, 2023
Monday, February 13, 2023
Tuesday, February 14, 2023