Picture this — you're sitting on a lawn chair, an ocean breeze hits your face on a sunny Sunday with live music playing in the background.
You can make this daydream a reality with the Ocean Drive Promenade Music Series that takes place every Sunday at 5 p.m. between 14th Street and 14th Place on Ocean Drive in Miami Beach in front of The Betsy Hotel.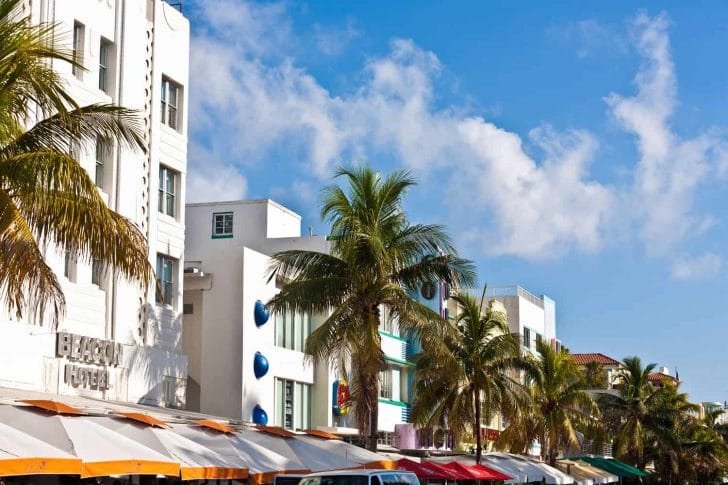 Concerts feature talented local South Florida performers. Bring a picnic, lawn chairs, blankets, and your whole gang to enjoy these free open-air performances.
Ocean Drive Promenade Music:
August 14: Ken Peplowski and La Lucha: Benny Goodman Swing to Latin Jazz
August 21: Rambling String Band: Americana Music with Matthew Sabatella
August 28: South Beach Chamber Ensemble: Mozart on the Move
September 4: Swing All Stars: Paul Shewchuck's Red, White, and Swing
September 11: MB Classical Music Festival and special military guests
September 18: Bossa-Latin New Jazz Quartet with Olegario Diaz and friends
September 25: Miami Beach on Stage presents Zarzuela at Twilight
October 2: Bridge String Trio: Cuban Experimental/Classical
October 9: Spotlight on FIU Latin Jazz
October 16: Beachside Acapella led by Cindy and Ryan Ellis
October 23: Shelley Berg/Ken Peplowski Jazz Duo
October 30: Biscayne String Trio: A Very Classical Halloween
Nov 6: Amernet String Quartet: On South Beach @ Sunset
November 13: Honoring Veterans w/Miami Beach Classical Music Fest and special military guests
November 20: Gold Dust Lounge: 70's TV Meets Classical Jazz
November 27: Jose Elias and Cortadito: Buena Vista Club Memories
December 4: Nu-Deco Ensemble: Classical Reimaginations
December 11: French Horn Collective: Bolero, Gyspy, Jazz & Swing
December 18: Miami New Drama: Beachside Broadway Revue
In the case of rain, events will be held in The Betsy's Lobby.
The music series is presented in partnership with The Betsy's 10th Annual Overture to Overtown Jazz Festival and during National Jazz Appreciation Month ("JAM"), created in 2001 at the Smithsonian National Museum of American History to celebrate the heritage and history of American jazz.
More free and cheap music events this week:
Monday, October 3, 2022
Tuesday, October 4, 2022
Wednesday, October 5, 2022
Thursday, October 6, 2022
Friday, October 7, 2022
Saturday, October 8, 2022
Sunday, October 9, 2022