The Miami Beach Food Truck & Music Fest takes place the fourth Thursday of every month at North Shore Bandshell-Ocean Terrace. The food and music fest features mobile food trucks, free entertainment and participation by area restaurants from 5 p.m. to 10 p.m. Live music is 6 p.m. to 9 p.m.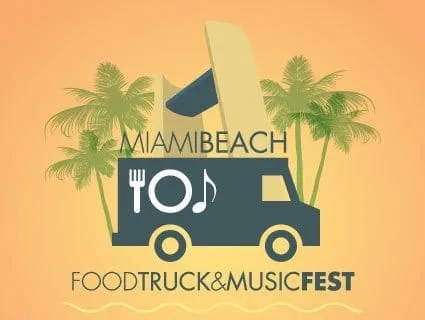 The food truck lineup may include Ms Cheezious, Hip Pops, 22 Nero, Healthnut, Latin Burger, Nacho Business, Sugar Yummy Mama, Guiseppe Italian Sausage, Mobstah Lobstah, Taco Fresh, Jefe's Fish Taco; Che Grill/ Empanada Truck; Dolci Pecatti, Moty's, Mr Good Stuff, Rolling Stove, Poblanos, and Cheeseburger baby.
For more information, visit http://www.northbeachbandshell.com/events/.
Find more free and cheap music events and concerts this week:
Monday, May 29, 2023
Tuesday, May 30, 2023
Wednesday, May 31, 2023
Thursday, June 1, 2023
Friday, June 2, 2023
Saturday, June 3, 2023
Sunday, June 4, 2023