A haunted circus is making its way to Miami, and it's unlike any Halloween event you've probably encountered.
The Haunted Circus Miami is being billed as the biggest – and scariest – event taking over Tropical Park from Sept. 15-Oct. 30, 2022. Buy your pre-sale tickets now and get a 40 percent discount.
This Halloween-themed but family friendly carnival is said to have mysteriously appeared, led by a mad ringmaster in search of a missing acrobat. The traveling troupe brings with them a variety of activities for all ages to enjoy such as:
Quests where guests can help solve the mystery of the missing acrobat lady,

featuring

knife throwers, fire eaters, aerial acrobats, jugglers and contortionists.

Shows to experience the wonder of acrobats and gymnasts high in the sky.
Pumpkin carving to show off your creativity and skill.
Tarot reading to help you gain insight on your future… if you dare.
Petting zoo to help you get through some of the scary moments.
And much more!
For 2022, the event will include visits from all the Alice in Wonderland characters, there to lure you down their spooky rabbit hole.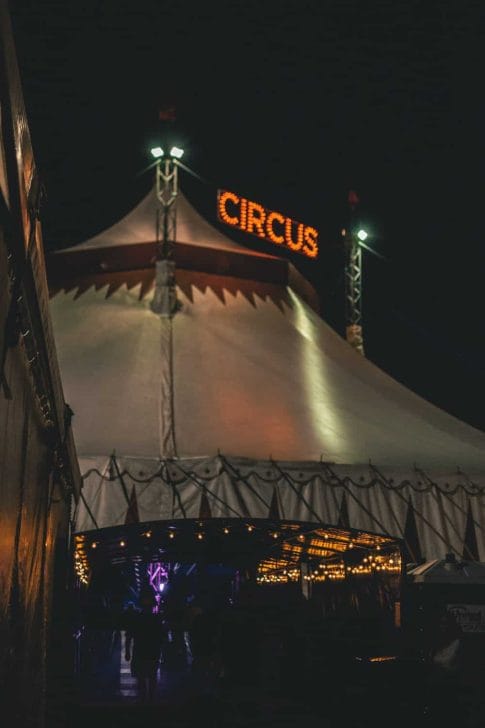 For a limited time, get a 40 percent discount on early bird tickets.
Regular prices are $32 to $283. With this deal, prices are $19 to $169. Buy your tickets at SpookyWonderland.com
Tropical Park is located at 7900 SW 40th St., Miami. Free self-parking will be available.
More Halloween events
More free and cheap things to do
Wednesday, February 8, 2023
Thursday, February 9, 2023
Friday, February 10, 2023
Saturday, February 11, 2023
Sunday, February 12, 2023
Monday, February 13, 2023
Tuesday, February 14, 2023