'Tis the season to start thinking about the annual tradition of combining October and beer celebrations.
We've been hard at work scouring the area for 2023 Oktoberfest events in Miami-Dade, Broward and Palm Beach counties. And we've found some! Whether you spell it Oktoberfest or Octoberfest, you know you will find fun. Festivities traditionally include food, drinks, dancing and more fun.
A little Oktoberfest history: The first Oktoberfest was held October 12, 1810, to celebrate the marriage of King Ludwig I and Princess Therese of Saxe-Hildburghausen in Germany. Today, Oktoberfest is an annual 16- to 18-day folk festival in Munich, Germany, which starts in September and goes into the first weekend in October.
More Fall Festivities
This all sounded like so much fun that people now celebrate Oktoberfest all over the world, including in South Florida. Like the Germans, we start celebrating Oktoberfest in September. Why wait until October to enjoy the fun?
In addition to the Oktoberfest events listed here, there are additional Oktoberfest events at South Florida breweries. All the events are listed in the day-by-day calendar below.
If you know of any events not listed, please email news@southfloridaonthecheap.com. And keep checking back, as we will continue updating this roundup!
Oktoberfest in Miami-Dade
Doral
Four days of adult Oktoberfest activities are planned at Tripping Animals Brewing, 2685 NW 105th Ave., in Doral, Wednesday-Sunday, Sept. 20-24, 2023. Tickets are $10. Find all the details here.
Hialeah
Unbranded Brewing is holding an Oktoberfest celebration on Saturday, Sept. 23, starting at 3 p.m., in the Leah Arts District of Hialeah. Entry is free. Find all the details here.
Miami
The 13th annual Wynwood's Oktoberfest, presented by Sam Adams, is Sept. 29 to Oct. 1 at the Wynwood Marketplace. Entry is free with RSVP. Find details here.
Oktoberfest Miami, presented by the German American Social Club, is Friday-Sunday: Oct. 13-15 & Oct. 20-22, 2023. Admission to this family-friend event is$13 for one day or $30 for 3-day weekend admission. Details here.
Miami Beach
RocToberfest, for those 21 or older, is 11 a.m. to 4 p.m., Saturday, Sept. 30, at the Eden Roc Hotel in Miami Beach. Free entry with RSVP. Details here.
Oktoberfest in Broward County
Coral Springs
A free Oktoberfest celebration will be is 4 p.m. to 10 p.m. October 14, with keg tapping, German food and beer garden in Coral Springs. Find details here.
Dania Beach
German foods and beer are featured at an Oktoberfest Beerfest in Dania Beach on October 14, and entry is free. Find the details here.
Hollywood
The German American Society of Greater Hollywood features Oktoberfest events with entertainment, food & beer from 6 p.m. to 11 p.m. September 23, October 7 and October 21. Entry is $5 for members and $12 for non-members. Find details here.
Oakland Park
Oktoberfest festivities in Oakland Park are October 6-8, with Funky Buddha beers and Bavarian foods for purchase. Entry fee is $5. Find all the details here.
Oktoberfest in Palm Beach County
Delray Beach
The Delray Beach Chamber of Commerce's "Hoptoberfest," is Saturday, Oct. 14, starting at 3 p.m. There will be music and dancing, craft beer, games and axe throwing. Find details here.
Lake Worth Beach
The American German Club of the Palm Beaches is gearing up for Oktoberfest 2023 October 13-15 and October 20-22. Entry is $15. Find details here.
North Palm Beach
Stormhouse Brewing is hosting an Oktoberfest celebration with beer, food, and live German music. Join patrons on Saturday, Sept. 23, from 3 to 11 p.m. Find all the details here.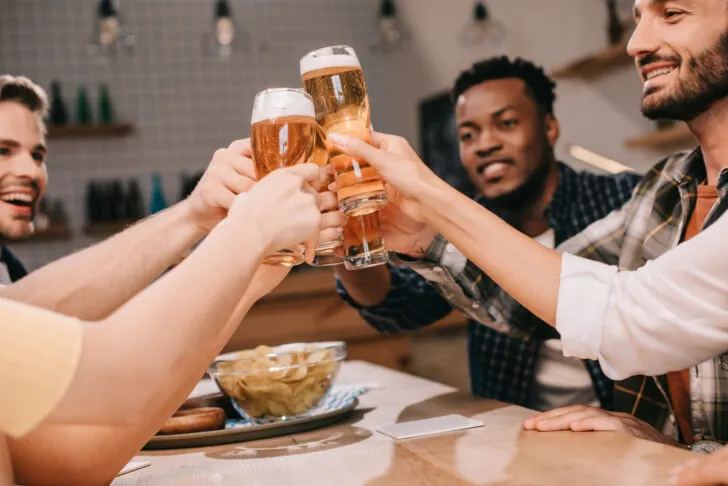 Calendar of South Florida Oktoberfest events
Here is our big day-by-day list of Oktoberfest celebrations:
Saturday, September 30, 2023
Friday, October 6, 2023
Saturday, October 7, 2023
Sunday, October 8, 2023
Friday, October 13, 2023
Saturday, October 14, 2023
Sunday, October 15, 2023
Friday, October 20, 2023
Saturday, October 21, 2023
Sunday, October 22, 2023