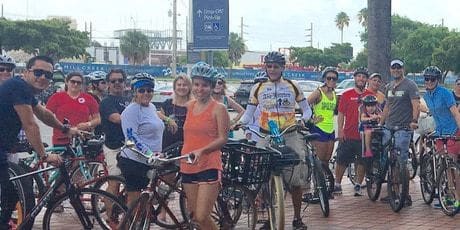 The Underline Cycling Club's fall lineup of community bike rides throughout South Florida continue in October.
For the final ride of the fall 2018 series, The Underline Cycling Club teams up with Bike Walk Coral Gables Sunday, November 18 starting at 10 am for a Coral Gables ride exploring the origins of mobility and connectivity in the City Beautiful. From old trolley tracks and hidden trails, to the MPath (home of the future Underline), riders will see the city's transformation moving to become a greater connected community with The Underline, trails and innovative parks. This ride begins and ends at the Coral Gables Museum located at 285 Aragon Ave. There is a $5 fee for this ride, paid on the day of the event to Coral Gables Museum. Payment also gets cyclists full day access to the museum. For more information and to register, please visit Eventbrite or email info@theunderline.org.
For all rides, cyclists of all levels are welcome, and helmets are required for everyone.