For family friendly outdoor fun, there's a new fair in town!
The inaugural Southwest Ranches Country Fair will feature rides and food vendors along Griffin Road, west of Dykes Road.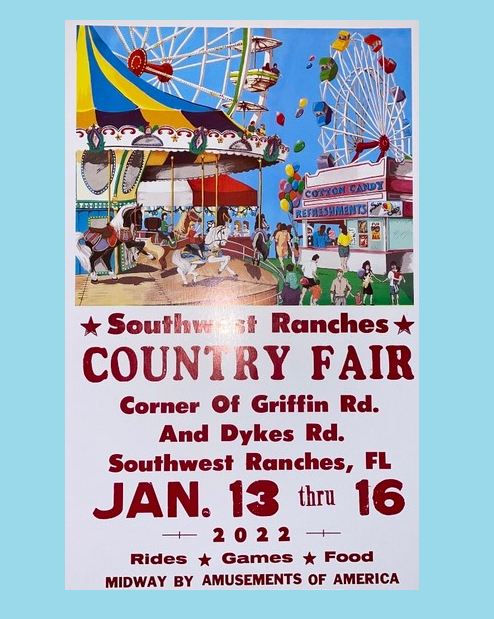 The fair began Jan. 13. The remainder of the schedule is as follows:
5-11 p.m. Jan. 14
noon-11 p.m. Jan. 15
noon-9 p.m. Jan. 16
The fee for rides is $25 for ride wristbands per day. Individual tickets are $1.50 each; each attraction requires three to five tickets per ride. Packs of 56 tickets are $55, according to organizers.
Other information:
The terrain is dirt. Wear appropriate footwear.
Insect repellent is handy.
Cash is required.
For more information on this new event, click here.
Entertainment calendar