Maybe you want to try your hand at cooking a restaurant-style meal at home. These Miami restaurants have got you covered with specially prepared DIY meal kits. Choose between delivery or pickup.
Here's a list of restaurants offering them – a list we'll continue updating as we find others.
Coyo Taco in Coral Gables, Wynwood and Brickell – The family pack includes choice of taco filling (chicken, meat or shrimp), two sauces and two sides ranging from $25 to $34 and feeds four to six people. Add a gallon pre-batched margaritas for $39.99. Available from 11 a.m. to midnight.
Eating House in Coral Gables – Features two pasta kit choices either Pomodoro with fresh rigatoni, tomato sauce, cheese and basil ($40) or Carbonara with fresh rigatoni, black truffle, applewood-smoked bacon and breadcrumbs ($50) accompanied by a garden salad and chocolate custard dirt cups for dessert. Available Tuesday through Sunday 11:30 a.m. to 9 p.m. Call 305-228-6524.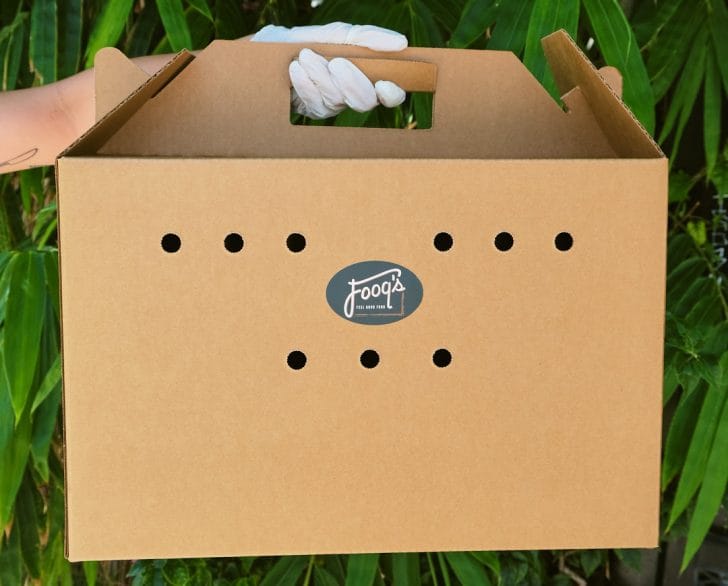 Ironside Pizza in Little River – has a $12 pizza kit that includes pizza dough, tomato sauce, mozzarella cheese, basil and flour. They can also include additional toppings for a small fee. Call 305-203-3218 to order.
Los Ranchos in Bayside, Sweetwater, The Falls and Westland – All locations have their grill kits available that include two steaks and an eight ounce chimichurri sauce. Baby churrascos $14.99, churrascos $20.99, baby presidentes $25.99 and churrascos presidentes $37.49. Order until 8:30 p.m.
Luna Park in Brickell City Centre has two meal kit bundles – Family Party for $29 with rigatoni, Parma Rosa tomato sauce, ponti onions, tuna in olive oil and Luna Park Toscano olive oil and Deluxe Meal for $79 with two packs of linguini, truffle butter, black truffle slices and parmigiano reggiano. Call 305-720-2401.
Macchialina on Miami Beach – Known for their weekly $10 pasta nights, they're now offering meals for two with all the ingredients to make either pappardelle bolognese, spaghetti pomodoro, cavatelli Macchialina or cacio e pepe (ranging from $28-$35). Offered Tuesday through Sunday from 5-10 p.m. Call 305-534-2124.
Michelle Bernstein Catering – Chef Michelle Bernstein is bringing back Michy's Fried Chicken with a full dinner that includes a half or whole chicken with hot sauce and honey, coleslaw, watermelon/feta/mint salad and banana pudding for dessert. Half chicken for two $49, whole chicken $95 for four. Order by Wednesday at 3 p.m. for Friday delivery. Call 305-213-2512 or e-mail order@mbcmiami.com.
Phuc Yea in Mimo – Thursday Night Special dinner for two three-course Vietnamese Fried Chicken Dinner. Includes chicken, mini buttermilk biscuits, Asian slaw, and croissant bread pudding for lunch. $55. Delivery areas vary and curbside pickup is also available. Click here to order online.
Shokudo in Buena Vista – The Hand Roll Sushi Party Kit serves four and is $95. The kit includes choice of soup or salad (one per person), an order of edamame, and roll choices including the bagel hand roll, shrimp tempura hand roll and cucumber and avocado hand roll. Available starting Sept. 1. Open daily 5-9:30 p.m., call 305-758-7782 to order.
Stanzione 87 – Their $12 pizza kit includes their homemade dough, sauce, fresh mozzarella and basil and you can check their Instagram for a video to follow along while making. Available Sunday through Thursday noon to 10 p.m. and Friday Saturday noon to midnight, call 786-360-1852 to order.
Taquiza – Put the tacos together with a meal kit that includes two pounds of protein of your choice, 20 of their signature blue corn tortillas, elote, quinoa salad and hot sauces plus four non-alcoholic beverages. Kits are $60, call 305-203-2197 to order Wednesday through Sunday from noon to 8 p.m.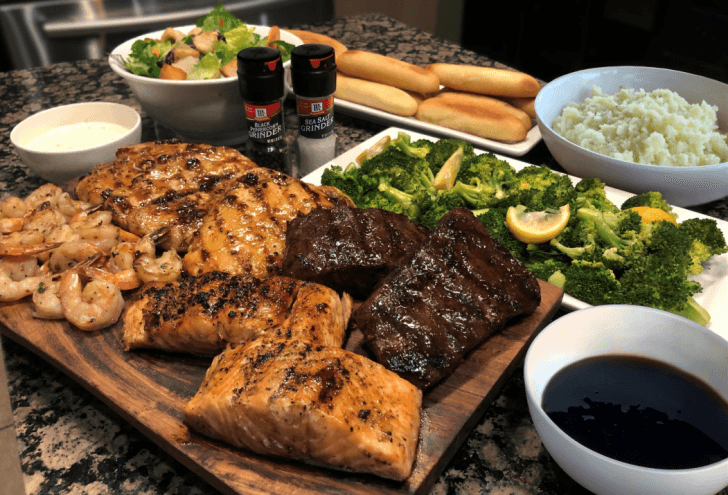 TGIFiday's has introduced Butcher Shop options with meals kits of meats to cook at home. Choose from the All-American Cheeseburger Kit, Surf & Turf Kit, Signature Whiskey-Glaze Rib Kit or Burger and Chicken Sandwich Kit or Steaks & Ribs Kit. Custom kits can also be created. Kits include several sides and sauces and are $50-$65. All are available for take-out or pick up. Some areas offer delivery.
Tijuana Flats has heat & serve meal kits to go including a Taco Meal Kit for $31.99 with choice of tortilla, chicken, beef, toppings and chips or the Burrito Meal Kit for $34.99 with six large tortillas, chicken, beef, rice, beans, toppings and chips. Both feed up to six people and steak is $6 more. Delivery is free on orders of $25 or more and there's also curbside pickup.
Yip at 1-800-Lucky has a $50 dumpling box that includes 10 frozen dumplings with cooking instructions, two flower teas and bamboo baskets with liners and chopsticks. Dumpling variations include shrimp and chive, chicken chow, veggie, Har Good and soup dumplings. Click here to order through their website for pick up or delivery (within five miles).
More Food Resources: