SunFest, an art and entertainment extravaganza in South Florida, is offering an opportunity for discounts for seniors.
The festivities – scheduled for April 28-May 1, 2022 – will take place along Flagler Drive, between Banyan Boulevard and Lakeview Avenue, in West Palm Beach.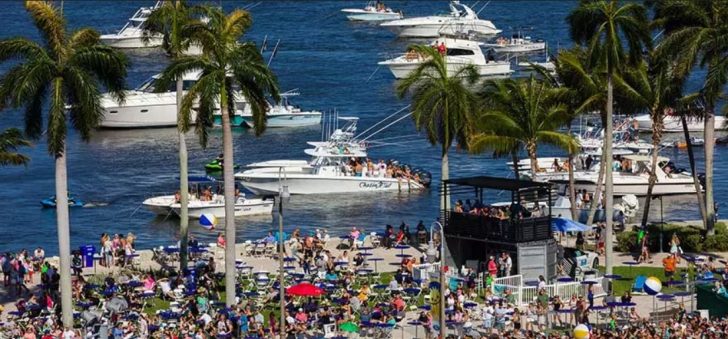 SunFest 2022 admission fees & discounts
Entry fees include:
$65 weekdays; $70 weekends for adults
$35 weekdays; $40 weekends for guests age 6-12
2-day deal for adults is $95 until April 28, $110 during the event
$45 at gate for seniors
Free for kids age 5 and younger
Parking fees apply
For more information about tickets, click here.
SunFest 2022 lineup
The event includes the following performers, among others:
SOJA
Steve Aoki
Ric Wilson
Selfish Sons
Goo Goo Dolls
Polo G
Fireworks at 9 p.m. May 1
Additional information is available online.
More free and cheap entertainment:
Monday, February 6, 2023