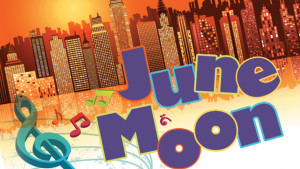 You may have made a New Year's resolution to economize, but that doesn't mean you can't afford entertainment. You can get
discount tickets to Florida International University's production the musical comedy "June Moon" for as little as $4.75
, which is basically the cost of service fees.
This 1929 Broadway comedy is based on a Ring Lardner short story, with music and lyrics by George S. Kaufman and Lardner. The play is about an aspiring lyricist who travels to New York in search of fame and fortune. Does he fall in love with the sweet and simple Edna or the glamorous gold-digging sister-in-law of his composing partner?
Regular price for admission is $15. But with a
deal from Goldstar
, you can get tickets for $4.75 through $10.50.
Performances are Friday, Jan. 24, through Saturday, Feb. 1, at the Herbert & Nicole Wertheim Performing Arts Center Black Box, 10910 SW 17th St., Miami FL 33199.