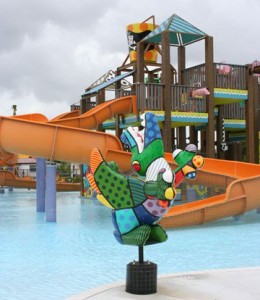 The City of Miami is bringing back its popular "dive-in" movie nights at Grapeland Water Park with $5 Family Fridays May through September. Plus, the park will be open seven days a week for the summer starting this weekend.
Starting at 5:30 p.m. on the last Friday of every month, admission to the water park is $5 per person. Children can swim and play in all the pools until 7:30 p.m., when everyone moves to the recreation pool for the "dive-in" movie, which starts at 8 p.m.
Families don' t need a reservation, but groups that want to participate must make a reservation by calling 305-960-2950.
Here is the summer film schedule:
May 31: Hunger Games
June 28: The Amazing Spider Man
July 26: Dr. Seuss' The Lorax
Aug. 30: The Avengers
Sept. 27: Ghostbusters.