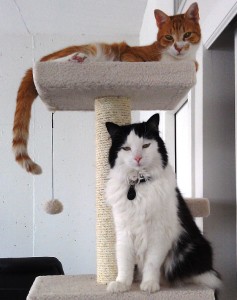 Miami-Dade Animal Services is waiving fees on adoption of all cats and dogs over 35 pounds, plus cutting the fees 50% for other dogs during a weekend "Puparazzi" adoption event Saturday, Aug. 24, and Sunday, Aug. 25.
All adopters will get a portrait taken with their new pets, including a 4-by-6 print to take home.
The adoptions will be 10 a.m. to 4 p.m. at the animal shelter, 7401 NW 74th St., Medley.
Dogs and cats over 4 months old already have had these services:
Spay or neuter
Rabies Vaccination
De-worming
Microchip
Heartworm test (for dogs over 6 months)
Rabies License Tags (Miami-Dade County residents only)
FeLV (Feline Leukemia Virus) & Feline Immunodeficiency Virus (FIV) tests for cat
Kittens and puppies under four months have to come back within a month for sterilization and rabies vaccines.