We live for a refreshing cold beer on a hot summer day, or frankly any day in Miami. Veza Sur Brewing Co. always has great craft beer uniquely made right in its own backyard – and it's just brewed something delicious.
Together with Chifles, the popular plantain chip brand, Veza Sur Brewing Co. is releasing the craft beer of all craft beers called the Chifles Blonde Ale. This has us saying, "Aye, que rico," already.
The unique beer is brewed with Chifles plantain chips, so not only can you sip on some suds but you'll get the taste of plantains along with it. The brew clocks in at 4.9 percent ABV and 20 IBUs and will be available on draft and in 32-ounce crowlers with a limited-edition design.
Chifles Blond Ale will only be available during the month of September, so hurry in to pick yours up!
"The beer was brewed alongside our friends from Chifles with 100 pounds of their original plantain chips. Safe to say this 'cerveza quedo buenisima,'" said Marshall Hendrickson, cofounder of Veza Sur Brewing Co., in a statement.
As if the news of this amazing release weren't enough, consumers can also snag a $5 rebate with the purchase of any Veza Sur 6-pack, including MANGOLANDIA Wheat Ale, SOUTH COAST IPA, SPANGLISH Latin Lager, and LA YUMA Amber Lager, along with Chifles plantain chips. You can find these at your local Walmart, Winn-Dixie, Publix, or Fresco y Más.
Veza Sur Brewing Co. is located at 55 NW 25th St., Miami.
Sonic Drive-In has new wine-inspired slushes
Cheers! Sonic Drive-In just introduced three new limited-time, wine-inspired slushes for the perfect afternoon pick-me-up.
It's an opportunity to sip the flavors of a popular adult beverage without the alcohol. Customers will just be buzzing with excitement over the cold beverage's refreshing taste. For more information, click here.
Get $2 rum mojitos at Pollo Tropical
"I think I'm going to get some Pollo today" is a phrase we are all fond of. It's often said while deciding what to eat after a long day, when we're looking for something that feels homemade without having to do the dishes. Pollo Tropical is THE place to find a nice plate of arroz con pollo, or chicken and rice, when you're craving it.
As if the delicious TropiChops weren't enough to have us racing to our nearest Miami location, we're here to share more good news. Did you know that Pollo Tropical is now offering its very own ready-to-drink Rum Mojito cocktail for just $2? It is the first alcoholic beverage under the chain's new brand, La Palmita Cocktail Co. Read all about it by clicking here.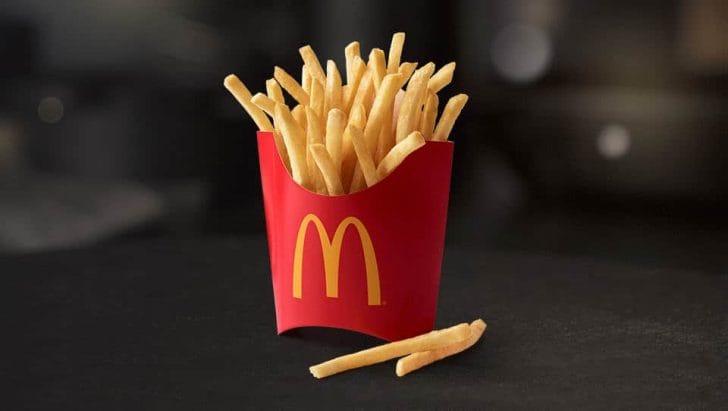 Hungry for food deals?