Trunk Town Market took a break through the summer and is now scheduled to return this weekend as part of a Vintage Fair and Pumpkin Patch event.
The outdoor event, presented by the Normandy Fountain Business Association, is set for 8 a.m.-4 p.m. Sunday, Oct. 17, 2021, at Normandy Fountain, 7802 Rue Vendome, Miami Beach.
In addition to a vendors market, visitors can enjoy being outdoors and surrounded by pumpkins! A pumpkin giveaway is expected to take place from 11 a.m.-2 p.m., but families had to register in advance – and all slots have been filled, according to the event website.
For more information on the Vintage Fair and Pumpkin Patch, click here.
Past Trunk Town markets have been at Virginia Key Park and included a live auction, jazz performance, food trucks, and more. Trunk Town Markets typically feature items from local family merchants as well as professional vendors – all selling their inventory from the trunk of their cars.
The events are billed as "COVID-19 safe" because they are outdoors and have protocols in place. Organizers warn that event details can change at any time and ask that patrons check the official website for safety protocols. You can also visit the Facebook page here.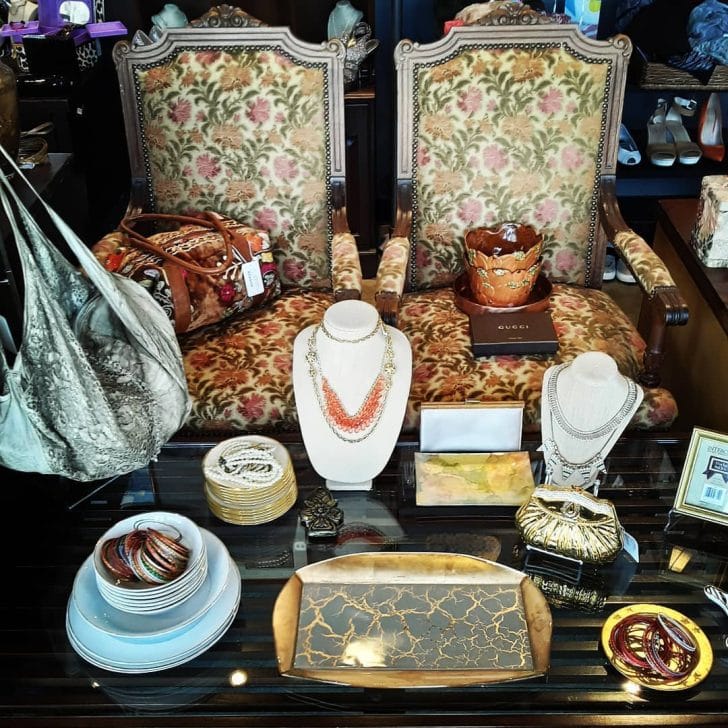 Miami's Best Thrift Stores
Bargain-hunters who want to find the best deals know that thrift stores are where it's at. You can find discounted designer clothes, handbags and shoes, as well as furniture and home accessories. Check out our list of thrift stores by neighborhood by clicking here.
Entertainment Calendar
Admission to the market is free, but you must purchase a park ticket. On weekends, it costs $8 per vehicle to enter the park.
There are three types of spaces available: for professional vendors, for food vendors, and for the "Quarantine House Cleanout Vendor." Click here for more details or to apply.
You can also direct-message the organizers through Facebook or by emailing trunktownmiami@gmail.com to be a vendor or show your car at the event.