If you find yourself unemployed, there may be help: Businesses throughout Miami are still hiring during these uncertain times.
Be sure to inquire with each business for more details – and keep checking back, as we continue adding job openings regularly!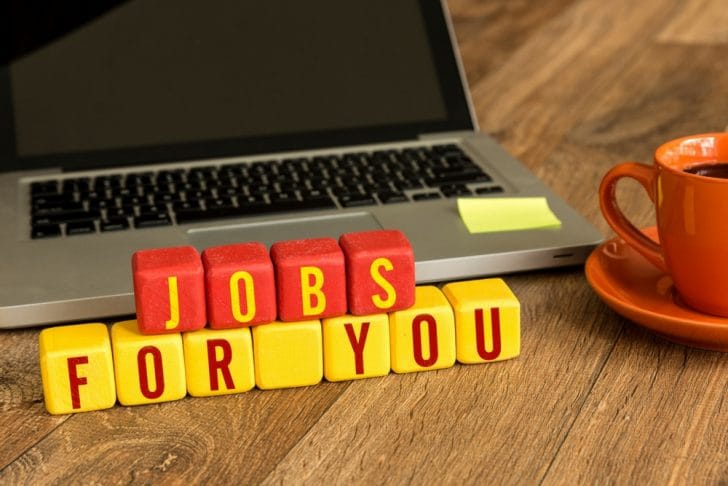 Pizzarello Wood Fired Pizza – The mobile wood-fired pizza catering business operating out of the Miami now has a Kendall location, at 11735 SW 147th Ave., and is looking for employees to start immediately. According to a Facebook post dated March 28: "DM US YOUR RESUME OR YOU CAN APPLY IN PERSON."
IHOP – Want to work at the beloved pancake house? According to the chain's website: "When you work for IHOP restaurants we encourage you to, 'Be the pancake you wish to see in the world!' Being a team member allows you to be something more than just a traditional employee. You help create smiles for the future." Positions in Miami locations include general manager, assistant manager, host, cook and more.
Miami Grill – The Miami-themed eateries conducted job fairs last month and may still be looking to hire for all positions. To inquire about current opportunities, check at your nearest location or click on the link.
Surfside Coffee Co. – This Miami-based franchise group, which owns and operates Dunkin' locations across South Florida, is looking to hire managers, shift leaders, crew members and bakers. Flexible schedules are available. For more information, click here.
Smoothie Spot – Jobs are available for cooks and servers at all South Florida locations of Smoothie Spot, including Cutler Bay, Kendall, West Kendall, Doral, Hialeah, Pinecrest, South Beach and downtown Miami. The chain serves breakfast, tropical juices, healthy food items and, of course, smoothies and smoothie bowls. Apply at any location. Follow @smoothie_spot.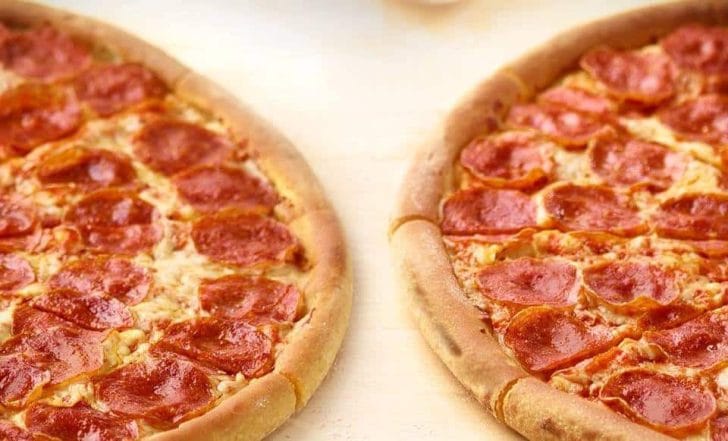 Papa John's – The Twitter account for Papa John's South Florida (@PapaJohnsSFL) announced on April 16, 2021, that jobs are available. Locations throughout the Miami area need part-time and full-time team members, assistant managers and delivery drivers. To apply, you can text PIZZA to 242424 or JOBSatPapaJohns.com.
Baptist Health South Florida – The hospital system organizes hiring events throughout South Florida, in which hiring managers make same-day offers. It typically offers full-time, part-time and per-diem opportunities. For more information on job openings and upcoming events, click here.
Islas Canarias Restaurant – This family run Cuban establishment has two Miami locations: 13695 SW 26th St. (305-559-6666) and 3804 SW 137th Ave. (305-559-0111). Jobs are currently available, including management positions. For more details, call the phone numbers above. Or you can fill out a form and upload a resume by clicking here.
Aladdin Market and Grill – This family owned business in Kendall, which offers Mediterranean and Middle Eastern foods and products, is looking to hire. For more information, email aladdinmarket117@gmail.com or call 305-302-6562.
Miami-Dade County Parks, Recreation and Open Spaces Department – Miami-Dade County has been looking to fill hundreds of summer jobs, with positions including pool managers and pool/lake lifeguards. However, the deadline was June 2. Check with the department to see if opportunities are still available. For more information, click here.
Denny's – From restaurant to corporate positions, the popular diner chain has jobs to offer. To learn more about working for Denny's, click here. To see a list of positions available in the Miami area, click here. There are jobs for cooks, servers, managers and more.
La Catrina Miami – Also known as La Catrina Birria Taco Food Truck, this Kendall-based eatery has the following job openings available: cashier, cook, prep station worker. To apply or obtain more information, you can message them on Instagram (@lacatrinamiami), email lacatrinamiami@gmail.com or call 786-631-8125.
Insomnia Cookies – South Florida has two Insomnia Cookies shops, and both are hiring. The Miami Beach location has three part-time and one full-time opening, and the South Miami locations has one full-time job. Positions include shift leader, manager in training, and store manager. Click here for the details!
Chick-fil-A – This large fast-food chain continues to expand, which means jobs. Click here to see all the Miami locations that are hiring.
Chicken Guy – Guy Fieri's restaurant chain is reportedly opening locations in Miami's Dadeland Mall and Sunrise's Sawgrass Mills, which should bring jobs to South Florida. Click here to find opportunities now, including in the Aventura Mall location.
Duffy's – The Lake Worth-based sports grill chain has all sorts of jobs available, including for servers, bartenders and line cooks, as well as restaurant management and culinary management positions. Peruse the site for full- and part-time positions. Click here for more information.
Robert is Here – This beloved family run operation in Homestead has part-time positions available. According to a Facebook post dated March 27, Robert is Here is seeking "responsible and self-motivated individuals for our Stock department." Responsibilities include: bagging, stocking, displaying, general maintenance and cleanup, and customer service. Anyone interested must apply online by clicking here.
Walk-On's Sports Bistreaux – The Cajun & Creole Restaurant is expected to open a location in South Florida in February, bringing the "taste of Louisiana" to West Kendall. To apply, visit the new spot at 9065 SW 162nd Ave. Click here for more information.
Pollo Campero – The Calle Ocho location of this chicken chain, at 2800 SW Eighth St., is looking to hire. Other jobs may also become available in Miami Beach, where Pollo Campero is expected to open a "Digital Kitchen" version, for pickup and delivery only. The restaurant got its start in 1971 in Guatemala. Click here for more information. Click here to apply. Or you can send a resume to Eida.salas@somoscmi.com.
Yard House – This American sports bar chain has what it calls team member and management positions throughout South Florida. Team members include servers, food runners, hosts, to-go specialists, bartenders, barbacks, dishwashers, line and prep cooks. The management team includes restaurant managers, executive chefs and sous chefs. Click here to apply or to learn more about Yard House's training and benefits.
Taco Bus Miami – This food truck, which specializes in authentic Mexican food, has opened a shop at 14127 SW 142nd Ave. and is seeking full-time help (·$9-$10/hour). The food truck location is 13190 SW Eighth St. For more information on jobs, call Daniella after 11 a.m. at 786-332-7361. Follow @tacobusmia on social media.
Pita Plus – The Glatt Kosher Middle Eastern Restaurant in Aventura is hiring. Jobs may also be available at the Dania Beach location. For more information, call 305-935-0761 for Aventura and 954-241-2011 for Dania Beach.
CVS – CVS has been hiring pharmacists, pharmacy technicians and nurses across the United States. Positions include: full- and part-time Retail Store Associates, Warehouse Distribution Workers, Customer Service Representatives, Pharmacy Technicians, Registered Nurses, Nurse Practitioners, Licensed Vocational Nurses, Licensed Professional Nurses, Pharmacists, and Corporate Professionals. To find an opening near you, visit cvs.jobs/cov19support. For more information, click here.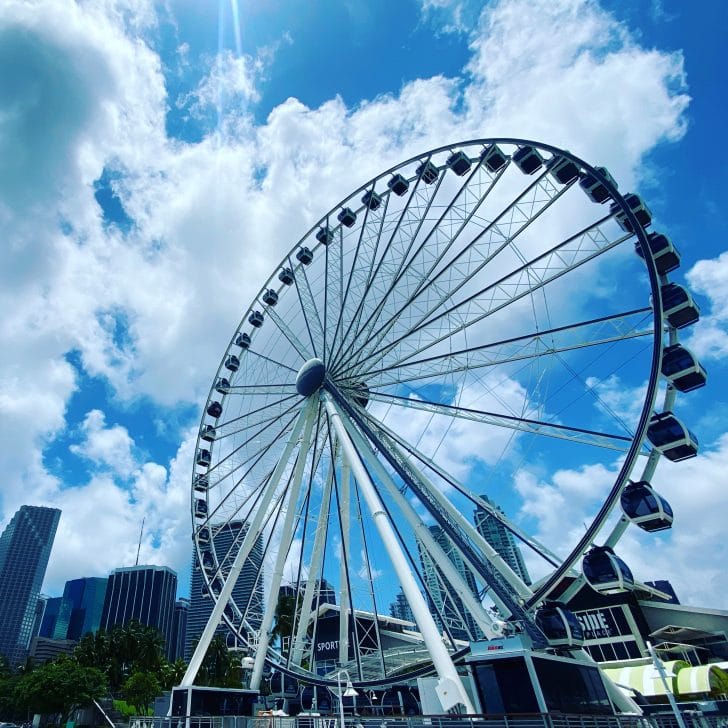 Skyviews Miami – This new attraction, located at Bayside Marketplace, has been hiring ride operators and ticket sales attendants. Ride operators are responsible for the safe and efficient operation of the amusement ride; 2-5 years of supervisory experience preferred; 2-5 years of hospitality experience preferred. Ticket sales attendants are responsible for selling and scanning tickets and providing excellent guest service; previous retail/cash-handling experience preferred. To apply, click here. To read more on this amusement ride, click here.
Chik-fil-A – With this chain opening new locations throughout South Florida, the company is reportedly looking to fill up to 700 new full-time and part-time jobs. Click here for all the details.
Suviche – This Peruvian-Japanese restaurant has locations throughout South Florida. A recent search shows job openings in Doral, Wynwood and Miami Beach. But keep checking back here as new positions may become available. The company says it seeks "career-oriented individuals who are looking for a long-term position, ready to advance into one of our many opportunities for growth." Positions include: cook, server, dishwasher and manager. To apply, click here.
Home Depot – Miami stores need hourly employees. Full-time and part-time workers are sought for customer service and distribution centers. To apply, click here.
Goodwill Industries of South Florida – The nonprofit organization provides job training, employment placement services, and other community-based programs for people with disabilities or other barriers to work. Goodwill says more than 100 sewing jobs are available and is offering paid training for those lacking sewing skills. Trainees must complete a training program and pass a final sewing test. Click here for more details.
Publix – One of Miami's most prominent grocery stores is hiring. Click here to apply.
PepsiCo – Citing increased demand, PepsiCo has been seeking new, permanent, full-time employees, including warehouse loaders, merchandisers and drivers. Find jobs here.
Pizza Hut – The company says it has permanent positions open, including for cooks, managers and shift leaders. Click here to apply.
Target – Target is seeking new employees for its stores and distribution centers. Click here to apply.

Taco Bell – The California-based, fast-food franchise switched its hiring process to include virtual and curbside interviews. Employees will be hired for existing positions at all levels in the restaurant, as well as newly created positions designed to keep the drive-thru running smoothly, manage delivery, curbside pickup and mobile app orders, and maintain sanitation and cleanliness practices. Click here to apply.
Milam's – In an effort to keep up with a surge in shoppers, Milam's has been hiring clerks, cashiers, butchers and stockers. Click on the link to apply.
Pollo Tropical – The Miami-based chain has team member, management and corporate opportunities. It is a Fiesta Restaurant Group Inc. brand that owns and operates more than 150 locations throughout Florida. For more information, click here.
Walmart – Positions available in stores, clubs, distribution and fulfillment centers. Click here to apply.
Winn-Dixie – The grocery chain, which also owns Miami's Fresco y Más, accelerated its hiring process earlier this year in order to add workers. Click here to apply.
Instacart – The online delivery company has been hiring full-service, independent contractors across North America. Click here to apply.
Walgreens – Walgreens has been hiring for full-time, part-time and temporary positions on the retail floor as well as the pharmacy. Click here to apply.
7-Eleven – The convenience store is hiring. Click on the link to apply.
Dollar General – The store has been seeking full-time and part-time workers for stores, distribution centers and its private fleet network. Click here to apply.
DoorDash – The delivery service is seeking contractors to deliver food, giving preference to restaurant workers who have been laid off or otherwise lost income. Click here to apply.
Costco – The warehouse store is seeking cashiers, stockers, food service assistants and others. Click here to find available jobs.
Domino's Pizza– The pizza delivery chain has been hiring employees to deliver, make pizzas and drive trucks. Click here to apply.
Lowe's – The hardware chain has been seeking full-time, part-time and seasonal employees. Text JOBS to LOWES (56937), or click here to apply.
Bonefish Grill – The casual dining seafood restaurant chain, which has locations throughout South Florida, is offering hourly positions. Openings are available for host, prep cook, line cook, bartender and more. Click here for more information.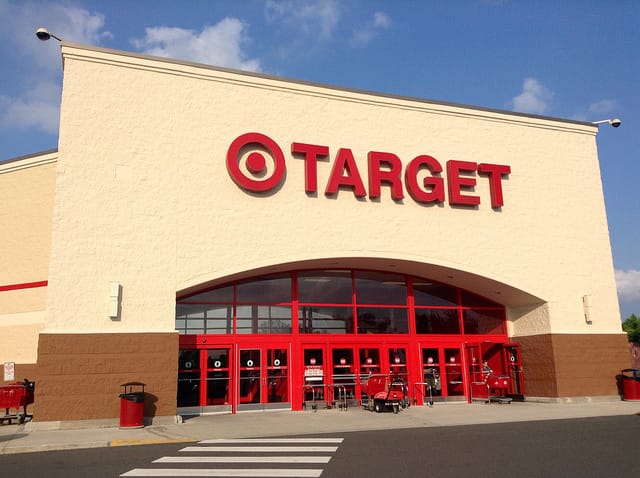 United Parcel Service – With more retail going online, delivery drivers are in demand. UPS did not indicate how many workers it is seeking, but said it has positions open. Click here to apply.
Federal Express – The company is seeking drivers and other employees. Click here to search for openings by location.
Inari Sushi Fusion – This restaurant, which fuses Peruvian and Japanese cuisine, is looking to hire servers for its Kendall location. Requirements: Must have experience, be bilingual, and be willing to work flexible hours. The restaurant also can be found in West Kendall and downtown Miami. For more information, check out its Instagram or Facebook pages.
U.S. Postal Service – The U.S. Postal Service has been accepting job applications for Postal Support Employees, Mail Processing Clerks and Mail Handler Assistants. Click here to see if these positions are still available.
You can find links to more companies that are hiring at the National Retail Federation website.
Additional posts to check out:
More Useful Resources
Italica – This Aventura restaurant, which serves Italian-style pizza, Argentine empanadas and more, is looking for help. Apply by sending a resume to italicafreddo@gmail.com. It is located at 18841 Biscayne Blvd.
Applebee's – Franchise and company-operated restaurants nationwide are conducting a special Hiring Day on Monday, May 17. The aim is to welcome 10,000 new team members, according to a news release, with avaialable full-time and part-time positions including host, server, bartender, cook, dishwasher and management. BONUS: Candidates who are interviewed will receive a voucher for a free appetizer. See a list of job openings and schedule an interview between 10 a.m. and 8 p.m. May 17 by clicking here. Same-day walk-ins are welcome.
Ike's Love and Sandwiches – This San Francisco-based eatery opened a location in Aventura and had been seeking employees. Find out if positions are still available by calling 786-877-3668. For more information on employment opportunities, click here.