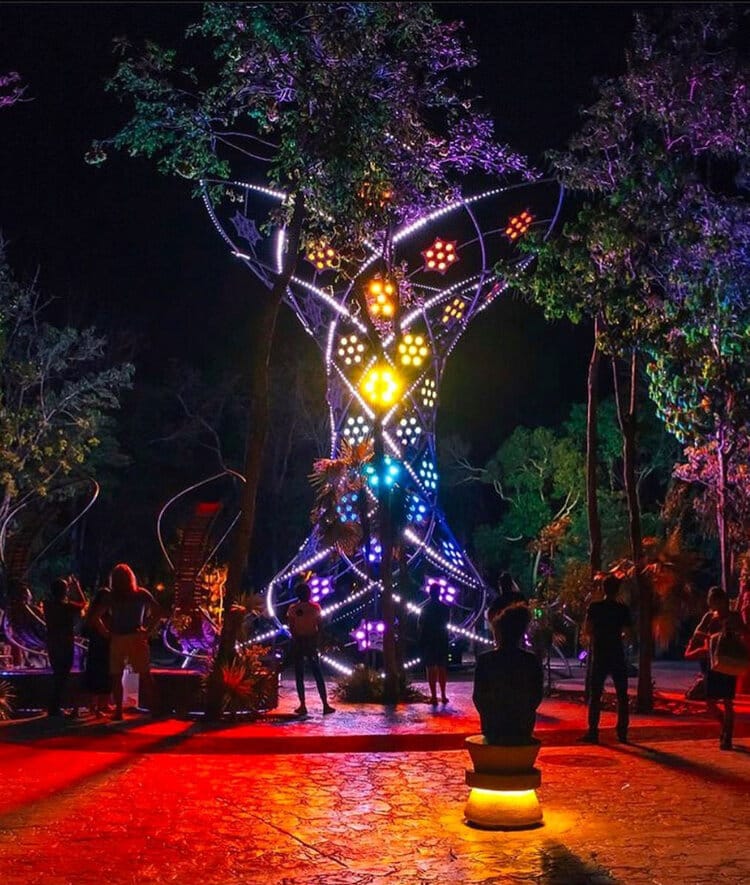 In the heart of Little Haiti on its main drag of NE 2 Ave. is the Magic City Innovation District home to the entertainment and event space Basecamp at 298 NE 61 St.
This week…
Feb. 21 – Friday Night Live from 9 p.m. to midnight with a live band and drink specials
Feb. 23 – Caribbean Sundays with live music, dancing, drink specials and local vendors
The open-air complex is home to a variety of food trucks selling craft cocktails and beers, mezcal and agave drinks tacos, food by famed Chef Todd English, fresh made juices and sweet treats.
It's a great spot for families with funky art installations, games for kids and adults (cornhole anyone?), swing sets and hands on activities and a DJ booth shaped like a gramophone but with red lighting looks like something out of Star Wars. They also have a creative village and Boho market with vintage clothes and accessories and lounging areas.
Basecamp is open Thursdays noon to midnight, Fridays noon to 3 a.m., Saturdays 10 a.m. to 3 a.m. and Sundays 10 a.m. to 10 p.m.
Other museum deals, free days and special events:
Tuesday, March 21, 2023
Wednesday, March 22, 2023
Thursday, March 23, 2023
Friday, March 24, 2023
Saturday, March 25, 2023
Sunday, March 26, 2023
Monday, March 27, 2023