From extravagant holiday bashes to intimate gatherings, New Year's Eve can take many twists and turns. While it is known to be on the pricier side, it is possible to celebrate on the cheap. Here are some free and cheap ways to spend New Year's Eve.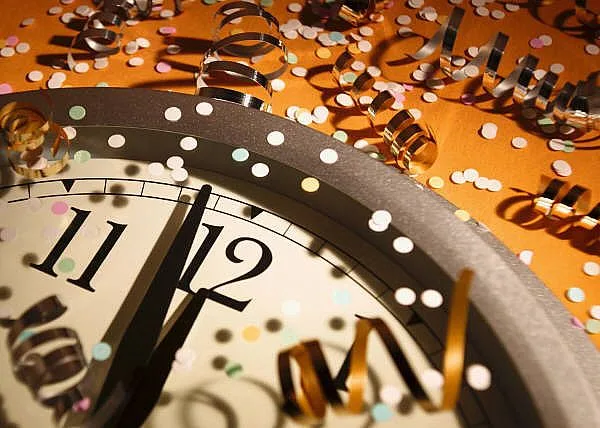 Miami-Dade
Captain's Ball New Year's Eve 2022 at The Wharf Miami, 114 SW North River Drive
Out with the old and in with the new! Ring in 2023 at one of Miami's hottest outdoor venues for FREE before 8 p.m. Limited tickets are available, reserve yours here. Doors open at 6 p.m.
Bayfront Park New Year's Eve, 301 Biscayne Blvd., Miami

Celebrate New Year's Eve Miami style at Bayfront Park in Downtown Miami. This huge street party runs from 8 p.m. to 12:30 a.m. on Dec. 31 and will keep you entertained well into the first hours of the new year. General admission is free but VIP tickets are also available for purchase at bayfrontnye.com.
Wynwood New Year's Eve Bar Bash, The Dirty Rabbit, 151 NW 24th St.
Enjoy a free drink at each of the five spots participating including The Dirty Rabbit, Pilo's Tequila Garden, Crusoe Wynwood, thedeck at Wynwood Marketplace and Bottled Blonde Miami, in this NYE Bar Bash/Crawl plus pick up swag, while supplies last. Tickets start at $20. Click here for info.
Broward
Free events
Downtown Fort Lauderdale with Anchor Drop
Entry is free for Downtown Fort Lauderdale New Year's Eve event is 4 p.m. – 1 a.m. December 31 with fun for kids and adults at Southwest Second Street and Southwest Fifth Avenue. Parking fees apply. Feature: Free New Year's Eve fun with anchor drop in Fort Lauderdale
Gulfstream Park, Hallandale
Entry is free for fun, laser show and live entertainment 9 p.m. – 1 p.m. December 31 at Gulfstream Park, 901 S. Federal Highway, Hallandale Beach 33009. The event includes nightclub vibe with a laser show and DJ, and 30 Vice band, featuring pop, R&B, Disco, Rock & other styles. Food is available for purchase. For other fun, Gulfstream offers a Free holiday lights show.
Miramar Regional Park
Fun for kids and families 1 p.m. – 5 p.m. December 31 and Family Disco Party 8 p.m. – 12:30 a.m. at Miramar Regional Park, 16801 Miramar Parkway Miramar 33027. Register online for free entry. $10 fee for parking may apply.
Register for 1 p.m. – 5 p.m. event online
Register for 8 p.m. – 12:30 a.m. event online
Fees required
Noon Year's Eve at Museum of Discovery & Science, 401 SW Second St., Fort Lauderdale
Museum of Discovery and Science in Fort Lauderdale is featuring a ball drop at 12 p.m. and festivities December 31, included with regular entry fees of $22 for ages 2-12, $27 for adults and $25 for seniors. $3 discount opportunity for Broward, Palm & Dade residents. Purchase tickets online.
In The Game Noon Year's Eve Party, 2608 Sawgrass Mills Circle, Sunrise
Dance party with smoke, lasers, and activities11 a.m. – 1 p.m. December 31 at In The Game arcade and recreation venue in Sunrise. Fee is $23. Information is online.
The Wharf Fort Lauderdale
For 21 and older, entertainment, fireworks and food and drinks for purchase 6 p.m. – 3 a.m. December 31, 20 Las Olas Blvd., Fort Lauderdale, Tickets and information are online.
Greater Palm Beach
New Year's Eve Old School Square, Delray
New Year's Eve family event 6:30 p.m. December 31 with fireworks at 9 p.m. at Old School Square, 95 Northeast First Avenue, Delray Beach. Information is online.
Holiday light show & ferris wheel
Holiday in Paradise in West Palm Beach includes Sandi the sand tree with vibrant light shows on the quarter hour and ferris wheel rides 6 p.m. – 12 a.m. December 31 with free entry for the display and light show. Ferris wheel rides are $5 or $20 for unlimited rides. Feature: West Palm Beach's 'Holiday in Paradise' dazzles
The Square
Live music outdoors 11:30 a.m. – 2:30 p.m., 6 p.m. – 9 p.m., 9:30 p.m. – 12:30 a.m. December 31, The Square shopping, dining and entertainment hub, 561-366-1000, 700 S. Rosemary Avenue, West Palm. Parking on weekends is usually $6.
Noon Year's Eve
Noon Year's Eve is 10 a.m. – 12 p.m. December 31 at Town Center at Boca Raton, 6000 Glades Road, Boca Raton 33431, features activities, face painting and other fun for kids. Photo ops with Red Titan Ryan and Combo Panda from Ryan's World. Entry is free.
Sugar Sand Park, Boca Raton
For ages 4-8, fun activities, DJ, dancing, ball drop and games 11 a.m. – 1 p.m. December 31, with parent or guardian supervision required. Register by December 30. Fees are $10 for Boca Raton residents and $12.50 for nonresidents. Entry is free for one adult with child, $3 for each additional adult. 300 S. Military Trail. online.
Register
Please return to this feature to read about other events as they're added. Happy New Year!
More Free and Cheap South Florida Holiday Events
More Holiday Events