Miami's Dolphin Mall is hosting a promotion that you're not going to want to miss. Here's a hint: It could provide a bit of help this holiday season.
We're talking about a $25 gift card to help with your gift-giving expenses!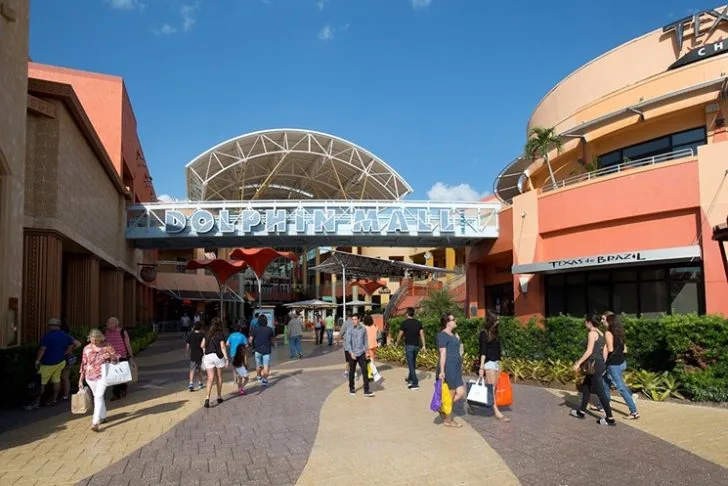 Getting one is pretty easy. Dolphin Mall, located at 11401 NW 12th St., is offering a special "Dine & Shop" promotion. What does this mean? Well, if you spend $75 while out dining at the mall, you'll be able to redeem a $25 gift card to one of the following stores:
Levi's
Michael Kors
Under Armour
Five Below
H&M
Bass Pro Shops
With the holidays coming up, this promo is a great way to get you started on the shopping. Yes, you'll have to spend $75 first, but we all know how quickly eating out adds up! (You may as well be getting a gift card for something you and your friends are probably enjoying anyway.)
To receive the gift card, visitors must present a same-day dining receipt at the mall's Information Booth (located near Entry 3). Gift cards are available while supplies last, through Sunday, Nov. 14, 2021.
For more information, go to ShopDolphinMall.com. Happy eating and shopping!
Tree lighting at Shops at Merrick Park to return
Back for its 18th year, the festive tree lighting ceremony at the Shops at Merrick Park plans to dazzle spectators with new decor, activities, and a special performance.
Head to Coral Gables' pristine destination for fine shopping and dining at 6 p.m. Thursday, Nov. 18, 2021, to kick off the holiday season with what's billed as one of the largest tree lighting ceremonies and holiday celebrations in South Florida.
WSVN-Ch. 7 News co-anchor Belkys Nerey is scheduled to appear and help flip the magical switch to illuminate the tree. And special performers are scheduled to appear, including Miami native Preston Howell, a contestant from "The Voice" Season 17. For more information, click here.
Northwood Village offers deals to attract visitors
This is a "quaint little village with amazing shops and a great vibe," said Hennevelt Gallery owner Nickie Hennevelt. The seven-block district, founded in the 1920s, by boat builders, bootleggers and others, is 1.5 miles north of West Palm Beach. Others have compared it to Coconut Grove decades before its got overbuilt.
The Northwood Village district's retailers are close and work together by offering deals and special events to encourage visits to its stores, cafes, art galleries and brewery. New stores have opened, such as Gallery 526 and Velvet Suite. One shop claims to house the oldest and longest continuous glass exhibit in the world (approaching 50 years.) For more information, click here.