Who says brunch can only be on Sunday?
New Times is calling all brunch lovers to enjoy unlimited bites and beers, bottomless brunch cocktails, and delicious hot coffee at the 5th Annual Out to Brunch event taking place on Saturday, September 24th at Regatta Park. This is one brunch you won't want to sleep through.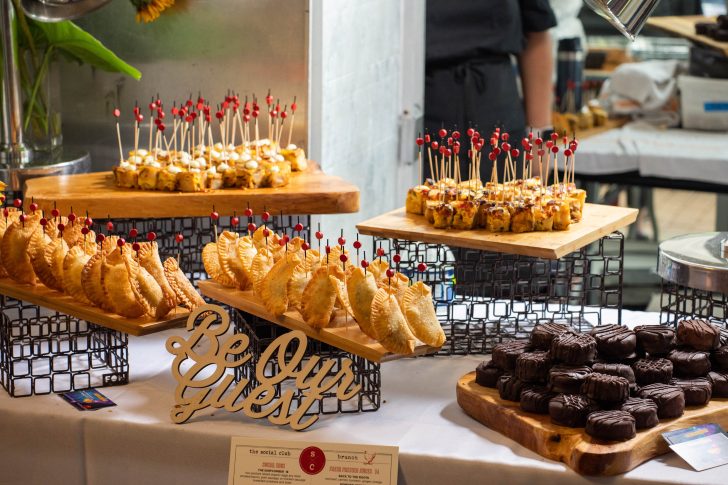 Some past participating restaurants include Rodilla, Rusty Pelican, Esotico Miami, and more. New restaurants are being added on a daily basis, and you will have the opportunity to indulge in a variety of delicious brunch foods such as eggs Benedict, breakfast arepas, breakfast burritos, french toast & more. You can also expect to sip on beer, champagne, and Bloody Mary's. This is an unlimited sampling experience that will have you indulging in some of the city's best.
Worth the splurge! General admission tickets for South Florida on the Cheap readers/subscribers are $40* total (a $20 discount off original, total price), and includes entry into the event at 1 p.m., unlimited brunch bites and drinks, and entertainment. Use the code CHEAP at checkout.
Regatta Park is located at 3500 Pan American Dr, Miami, FL 33133.
All guests must be over the age of 21 to attend this event.
*includes fees
To keep up with latest news, sign up for the daily Miami-South Florida on the Cheap newsletter. You can also follow Facebook, Twitter and Instagram
Other entertainment:
Tuesday, October 4, 2022
Wednesday, October 5, 2022
Thursday, October 6, 2022
Friday, October 7, 2022
Saturday, October 8, 2022
Sunday, October 9, 2022
Monday, October 10, 2022