Once upon a time, there were few options to grab a bite in the Wynwood neighborhood. Choices consisted of a random food truck or one of two restaurants that first set up shop in conjunction with the first murals being painted over at the Wynwood Walls. That or trekking on up the road to Midtown for a Five Guys burger or a stop at Sakaya Kitchen.
Oh, how things change. In this rapidly evolving neighborhood, new food joints, cafes and now also fancier restaurants pop up regularly. The evolution of the area has brought in an influx of new visitors with tourist buses now making regular stops, a free trolley dropping off locals, and parking that's a little harder to come by as more people make this a destination.
Most everyone visiting will want to sit down for an interesting meal at some point in between taking in the art installations, galleries, and trendy boutiques, so below we bring you our suggestions for the best Wynwood eats at a decent price. Let us know if we missed your fave.
---
Wynwood Kitchen & Bar
2550 NW Second Ave., Miami
(305) 722-8959
Website
This is the place to go if you want to be surrounded by art as you scarf down some bites. Sit on the patio overlooking murals and retro-inspired walls, or in the cavernous bar area. The inside dining room also showcases art on the walls.
Nosh on a large and fun selection of small plates with Latin influences such as Ropa Vieja Empanadas, Ceviches, Tacos, Chimichurri Steak and assorted seafood dishes. There also are some good choices for veggie lovers, including Brussels sprouts, esquite (fire-roasted corn), roasted 'shrooms or beets and gazpacho, as well as several fun salads.
Prices start at $7, though there are certain entrees in the $29-$32 range, including prawns, lobster, snapper and a 16-ounce ribeye.
---
Wynwood Diner
2601 NW Second Ave., Miami
(305) 747-7888
Website
Funky decor and a bit of a disorganized vibe lend this centrally located place its charm. The food is a fun mix of breakfast egg dishes, waffles partnered with chicken, salads, creative sandwiches and burgers. The place also offers lots of creative cocktails to choose from and a cool selection of craft beers.
Prices are reasonable ($11-$16 for everything except a few entrees which are around $20), and the service is friendly albeit a bit harried.
---
Coyo Taco
2300 NW Second Ave., Miami
(305) 573-8228
Website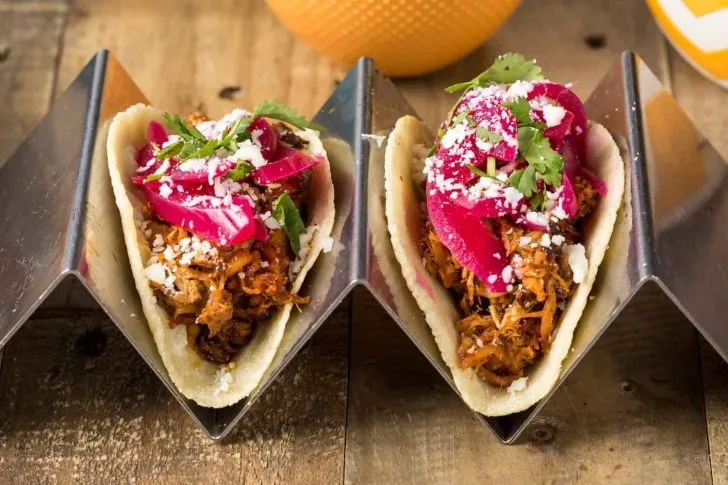 The taco mania that arrived on the scene a few years ago shows no sign of abating, and that, friends, is a good thing. What's not like about small bites of your preferred meats, seafood or veg, usually bursting with flavor and packed onto their own vessel or "plate," whether it be a corn or flour tortilla in the shape of a half moon or taco or a torpedo-like burrito with added heft in the form of rice and beans?
Coyo Taco serves up the traditional options of chicken, pork, fish and shrimp as well as crispy duck, quinoa, octopus, and nopales or huitlacoche (cactus fruit or fungus). Fun sides include Esquite (epazote scented corn pudding) and grilled green onions.
Expect reasonable prices as is usual at this type of joint. An order of two tacos will run you $8 to $10.
---
---
Enriqueta's
186 NE 29th St., Miami
(305) 573-4681
As neighborhoods gentrify, many of the best and mostly affordable Cuban food joints sadly disappear. Let's hope the same fate doesn't befall Enriqueta's, a neighborhood staple where they cook with soul and serve up hearty soups and giant platters of traditional Cuban dishes such as ropa vieja, vaca frita or arroz con pollo. all accompanied by generous portions of rice, black beans, salad and maduros (fried plantains).
Breakfasts and daily specials are always a great bargain here. The main attraction, however, are the large, overstuffed sandwiches. Other popular Cuban staples such as croquetas come in creative variations such as chorizo or bacon. Wrap up your meal with an intense Cuban coffee and a scrumptious flan.
Prices are great and almost every item on the menu is under $10. Please note, this is strictly a breakfast or lunch spot.
---
Zak the Baker
295 NW 26th St., Miami
(786) 294-0876
Website
It is all about the bread at this popular bakery where you may have to wait in a line for a bit before enjoying your food. Having supplied some of the best bread in town to many area restaurants, Zac the Baker opened up to the public – with much success – on a small side street to the main action in Wynwood.
Enjoy toast, sandwiches, daily soups and specials, quiches and tarts and other seasonal delicacies to accompany the delicious bread. Satisfy your sweet tooth with a large array of pastries, cookies, croissants fruit tarts and more.
Avocado toast is $8.50; a Breakfast Sandwich is $11; salads and soups will set you back $7-#13. Zak the Baker is open 7 a.m.-7 p.m. and closes all day Saturday.
---
Kush
2003 N. Miami Ave., Miami
305-576-4500
Website
The go-to place for when you get a hankering for Alligator Bites, Kush also showcases high-quality craft beers and foods sourced from Florida farms and made from scratch daily, including their condiments and desserts. This eco-friendly restaurant was named "Most Green Restaurant in Florida" by The Nature Conservancy.
Nothing on the menu costs more than $16, and apart from the gator nibbles, you can also enjoy a great selection of sandwiches including the Farm Style Chicken, Fried Conch and Grandpa Joe's Pastrami Reuben. Their burger options include A Frita (Miami style with guava and potato stix), the Kush & Hash served on a waffle and topped with egg and bacon, or the Johnny Utah, which the menu says was voted best burger in Miami. There are a few salads, as well as interesting starters.
---
---
More tips on eating for less in Miami: