Being a woman in Miami certainly has its benefits. We've got picturesque beaches, a plethora of brunch spots, plenty of spas and salons, and the ability to drink on any night of the week without so much as dropping a single penny.
The fact is, Miami's ladies' nights are a dime a dozen, offering dames everything from free champagne to complimentary cocktails.
Whether you're waiting on that next paycheck to clear or you just can't get enough of a good deal, here are some of the best places to be if you want to drink for free.
Wood Tavern: "Girls Rule" at everyone's favorite tavern in Wynwood, especially on Wednesday nights when the gals get free well drinks from 8 p.m. to midnight. Gather your BFFs and enjoy the sounds of DJ Jenni Foxx while you sip on whiskey gingers into the late night.
2531 NW 2nd Avenue, Miami, FL 33127 (Wynwood)
The Bar: Open since 1946, The Bar has been a reliable provider of good times and great drinks for nearly 70 years. These days, the good times are especially great for ladies every Friday afternoon, when Ladies' Night Happy Hour brings in the cubicle chicks from 5:30 p.m. to 7:30 pm for free well cocktails and Yuengling drafts.
172 Giralda Avenue, Coral Gables, FL 33134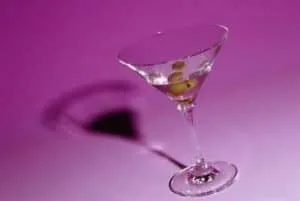 Town Kitchen & Bar: If you've made it to Thursday but the weekend still seems too far off, Town's Ladies' Night may have the cure for what ails you. Every Miss, Ms., and Mrs. is entitled to complimentary champagne from 4 p.m. to 7 p.m., along with half-off Signature Martinis like the Towntini (Ketel One Orange Vodka and fresh juices) or the Town Lychee Martini (Smirnoff Citron Vodka and lychee puree). And if you're a hardcore lush, Town's got a real treat for you: "TGI Mondays," where ladies get their first two drinks for free plus halfoff selected drinks from 4 p.m. to closing.
7301 SW 57th Court, South Miami, FL 33143
Redbar Drink Company: Redbar is the place to go for a laid-back time in the heart of Brickell. Ladies, feel free to kick off those pumps and relax at Redbar's weekly Ladies' Night, every Thursday, complete with complimentary bubbly till midnight, plus Happy Hour specials like $3 beers, $5 premium well drinks and $6 craft cocktails from 5 p.m. to 8 p.m.
52 SW 10th Street, Miami, FL 33130 (Brickell)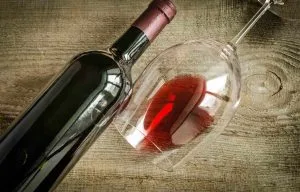 Purdy Lounge: There are few places in Miami where it's basically guaranteed you'll have a good time no matter what. One of those places is Purdy Lounge, located just far enough off South Beach to lack long lines and costly covers but still close enough to the action to keep things interesting. Thursdays get even more interesting for Purdy's weekly Ladies' Night, when every betty can get a little boozy with free drinks from 11 pm – 1 am.
1811 Purdy Avenue, Miami Beach, FL 33139 (South Beach)
Vue Nightclub: Located inside the old Off the Hookah Bayside location, this club knows exactly how to treat a lady. On "Temptation Thursdays," party girls get in free and drink free all night long. Dress to impress and prepare to dance. This isn't 2-for-1 at the local Chili's. If your are into hookah, then check out the BestHookahsGuide to get a detailed guide about hookah.
401 Biscayne Boulevard, Miami, FL 33132 (Downtown Miami)
Perfecto: One of the latest additions to the Brickell area is Perfecto, a classy-but-rustic tapas bar that's making every Brick-gal smile with its weekly Ladies' Night. Head there on Thursday evenings for a refreshing change to the usual ladies night and indulge in free champagne from 6 p.m. till closing time.
1450 Brickell Avenue, Miami, FL 33131 (Brickell)
Carolina Ale House: For a no-fuss, no-muss Ladies' Night, there's always the Carolina Ale House in Doral. Round up the troops and take on as many free drinks as you like every Thursday night from 10 p.m. to 1:30 a.m. But if you're late for work on Friday, don't blame it on them.
8669 NW 36th Street, Doral, FL 33166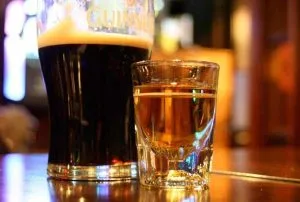 Kill Your Idol and Lost Weekend: There are two sides to South Beach: the skin-tight dress and stilettos South Beach and the come-as-you-are, budget-friendly dive bar South Beach. Kill Your Idol and Lost Weekend are definitely in the latter category and, because of that, these neighboring, neighborhood bars are offering all down-to-earth and down-to-drink babes totally free booze every Wednesday night from 10 p.m. to 2 am.
Kill Your Idol, 222 Espanola Way, Miami Beach, FL 33139 (South Beach)
Lost Weekend, 218 Espanola Way, Miami Beach, FL 33139 (South Beach)
Bougainvilleas Old Florida Tavern: Locals know it as Bougies. Lushes might know it as one of the easiest places to get free drinks all night. Yes, the long-standing Wednesday Night Ladies' Night at Bougie's is still going strong, with totally free drinks from 10 p.m. to 2 a.m. for every gal on the block, plus live music, DJs, and plenty of inebriated moments you'll enjoy reliving while looking through your Instagram the next morning.
7221 SW 58th Avenue, South Miami, FL 33143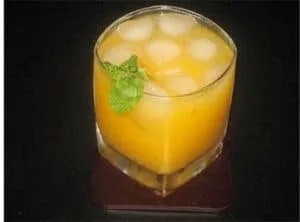 Blackbird Ordinary: Blackbird Ordinary is the hip spot in Brickell. Not quite yuppie, not quite hipster, it makes its own way, and is a sight to behold on Ladies' Night. Clear the bar and the dance floor every Tuesday night, when every daring dame comes out for free well drinks and free Blackbirds (their specialty house cocktail) from 10 p.m. to 1:30 am. The live music and DJs just make the night all the better.
729 SW 1st Avenue, Miami, FL 33130 (Brickell)
Miller's Ale House: Everyone knows about the Ale House. It's everywhere. It's the reliable, old friend who's always ready with a giant stack of cheese fries and pitchers of your favorite beer. Ladies who enjoy cold brews, sports or going to a ladies' night in jeans and a T-shirt will be happy at any of the Ale House locations in Miami (from North Miami Beach to the Falls) on Thursday nights. This ladies' night is no secret, but the free drinks from 10 p.m. to 2 a.m. are worth the crowd.
101 Miracle Mile, Coral Gables, FL 33134. 11625
North Kendall Drive, Miami, FL 33176 (Kendall)
3227 NE 163rd Street, North Miami Beach, FL 33160
13603 South Dixie Highway, Palmetto Bay, FL 33176 (The Falls)
15251 NW 67th Avenue, Miami Lakes, FL 33014
3271 NW 87th Avenue, Doral, FL 33172
Looking for more happy hour and food and drink deals in Miami?