The food trucks craze is still on. Check out these free and family friendly events in Miami, where you can purchase food and enjoy the camaraderie. (Be sure to confirm the events through their website links before you go, just in case of any last-minute cancellations.)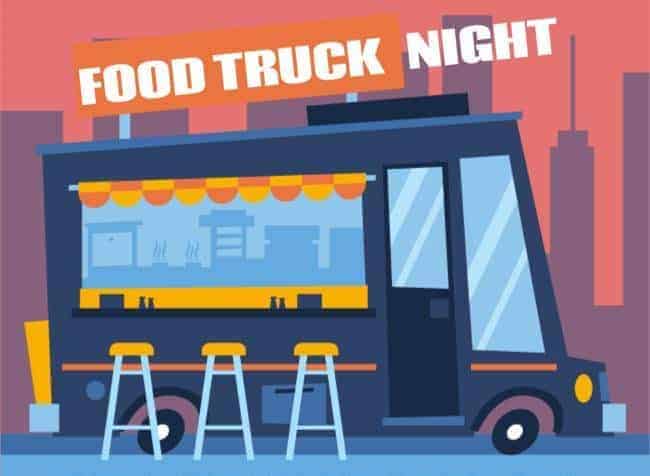 Food Trucks Tuesdays at Haulover Park
10800 Collins Ave., Miami Beach
Every Tuesday
5-9:30 p.m.
Each week, Miami Food Truck Events hosts the Tuesday get-together at Haulover Park. The event features more than 20 trucks to choose from, including 100 Montaditos, 2 Monster Burgers, Los Chamos, and more. For more information, click here.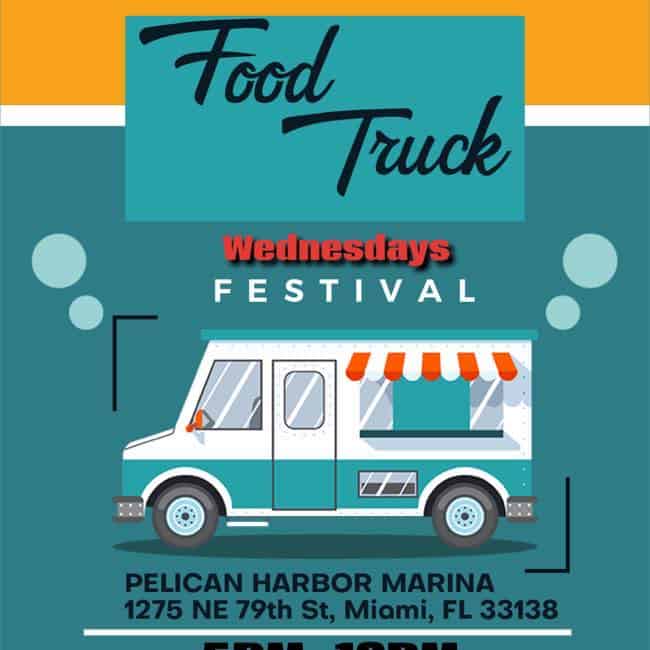 Food Truck Festival at Pelican Harbor Marina
1275 NE 79th St., North Bay Village
Every Wednesday
5-10 p.m.
Every Wednesday, family and friends can gather at Pelican Harbor Marina to enjoy 13 of the best food trucks in the area. Some of these include The Milkshake Bar, Stix, Miami Roasted Corn, and more. For more information, click here.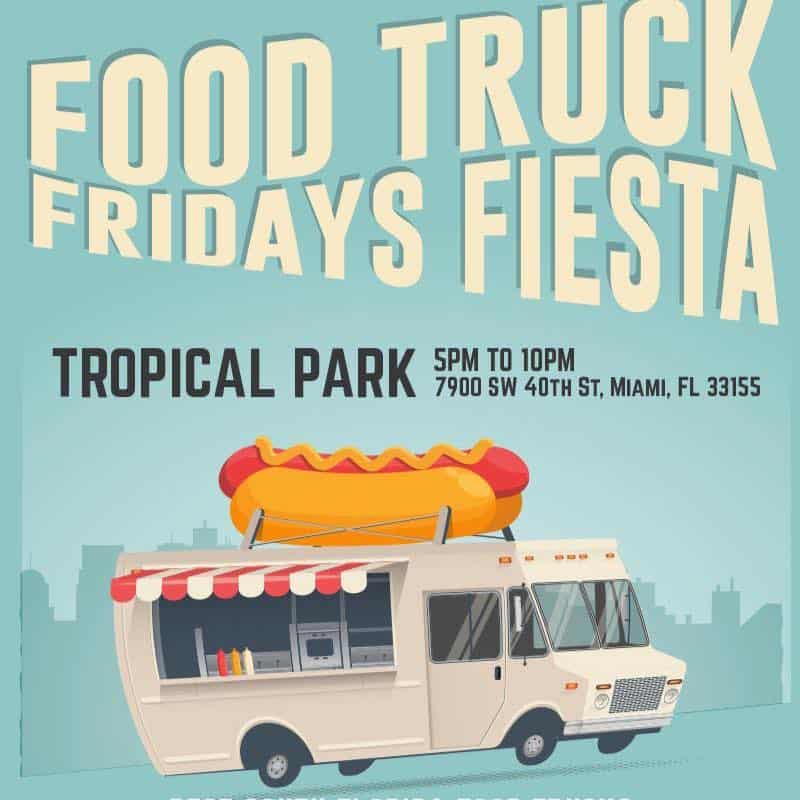 Food Truck Fridays Fiesta at Tropical Park
7900 Bird Road, Miami
Every Friday
5-10 p.m.
Get the weekend started at this food truck event! The food trucks are out there every Friday, but on select Fridays, they even have a Domino Night for guests to participate in! If you're just there for the food, there are usually about 20 food trucks to choose, from including Yoyo's Burgers, The Cookie King, Bubble Fresh, and more. For more information, click here.
Eats & Beats Monthly Food Trucks and Live Music
15020 SW 136th St., Miami
Every last Friday of the month
7-10 p.m.
Every last Friday of the month, the West Kendall community is welcome to gather at The Car Clinic of Miami to enjoy local cuisine in the form of food trucks and musicians. This event takes place weather permitting, so be sure to check the @westkendalllocal Instagram for any cancellations. For more information on the event, click here.
Coming Soon
Food Truck Thursdays at Highland Oaks Park
20300 NE 24 Ave., Miami
Every Thursday
5-10 p.m.
Soon residents who live near Highland Oaks Park will be able to enjoy their very own food truck event that will be happening every Thursday. A grand opening event is set to take place soon, a set date is still to be determined! For more information, click here.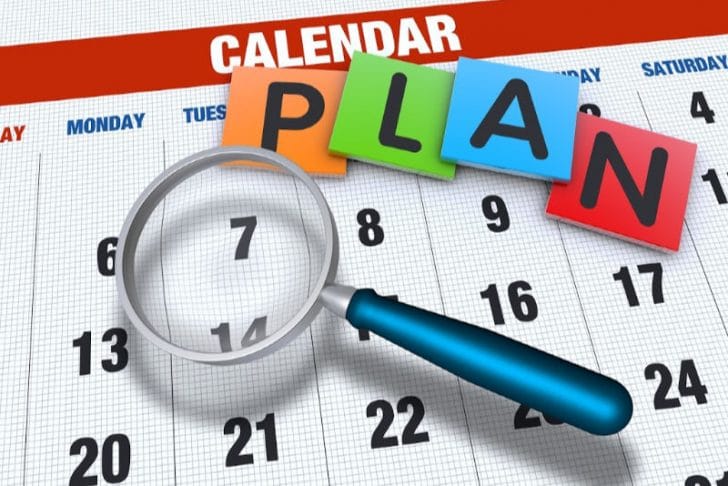 Miami 2021 events: A month-by-month guide
Yes, many plans changed in 2020 … with vacations and shows and festivals canceled throughout Miami, South Florida and the world. However, the New Year brought with it hope of brighter and better times ahead. Car shows, art festivals and more have been scheduled for 2021.
We've compiled a month-by-month roundup of events in our area. Keep in mind that some events may be virtual. Others may follow strict safety protocols. You'll want to get all the details and decide which options are best for you and your family. Click here for a handy guide!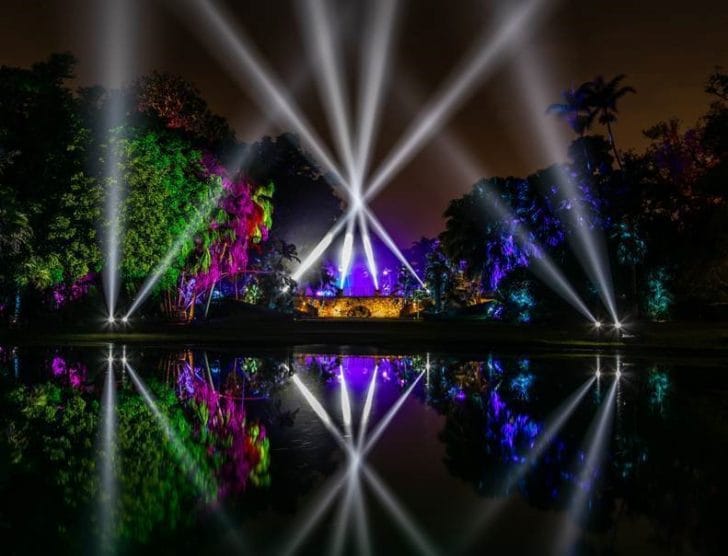 Popular Miami events canceled for 2020-2021
The year 2020 brought many firsts and never-before-seens, including the cancellation of some of our favorite events, including Santa's Enchanted Forest, Coral Gables Festival of the Arts, Coconut Grove Arts Festival, Florida Renaissance Festival and more.
We've compiled a roundup of canceled events, so you can see if your favorite festivals will take place or not. Many will have to wait for now, but hopefully they'll be back soon! Click here to see which ones have been affected for the 2020-2021 season.
Entertainment calendar
When
Weekly on Wednesday @ 5:00 pm-10:00 pm (starting February 26, 2020)
What
Food truck gathering at Pelican Harbor Marina
When
Weekly on Friday @ 5:30 pm-10:30 pm (starting February 28, 2020)
What
Food truck gathering at Tropical Park
When
Weekly on Tuesday @ 5:00 pm-9:30 pm (starting March 3, 2020)
What
Food truck gathering at Haulover Park
Haulover Beach Park
10800 Collins Ave.
Miami Beach, FL 33154
(305) 947-3525