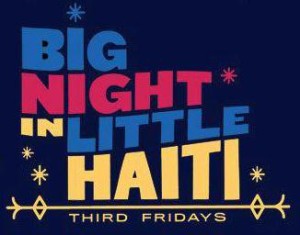 Big Night in Little Haiti takes place on the third Friday of the month, with children's activities as well as artists, arts and crafts and food vendors from 6 p.m. to 10 p.m. Free admission and free parking.
Entertainment on Friday, April 18, will be DJA-Rara, a traditional Haitian processional band, with "rara" music; and Rara Kuyu, a Haitian artist/musician.
Oscar Thomas Foundation Exhibit will be featured in the gallery.
There's free secured parking for the event at the Little Haiti Cultural Center, 212 NE 59 Terrace; find a detailed schedule here.