This event appears to have everything the little ones could wish for, if you're looking for some seasonal fun this weekend, including the following:
trick or treating
pumpkin patch
costume contest
stilt walkers
photo booth
haunted house
food drive
face painting
50+ vendors
beer tent
live music
What: Pumpkin Fest 2023
When: Saturday, Oct. 21, from 11 a.m. to 4 p.m.
Where: Harbourside Place, 200 N. US Highway 1, Jupiter
Cost: Take non-perishable items for food drive; vendor and activity prices vary.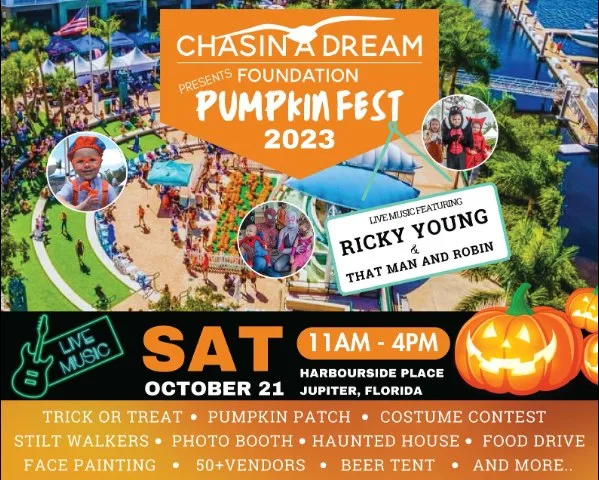 Visit this website for more details.
To keep up with the latest news, sign up for the South Florida on the Cheap newsletter. Follow on Facebook, Twitter and Instagram.
Pumpkin patches, fall festivals and Halloween events in South Florida
More Halloween happenings
Wednesday, November 29, 2023
Sunday, December 3, 2023
Wednesday, December 6, 2023
Sunday, December 10, 2023
Wednesday, December 13, 2023
Sunday, December 17, 2023
Wednesday, December 20, 2023
Sunday, December 24, 2023
Wednesday, December 27, 2023