The Bass Museum of Art in Miami Beach offers a Free Family Day on the last Sunday of most months.
Families are invited to enjoy special activities such as arts projects and scavenger hunts.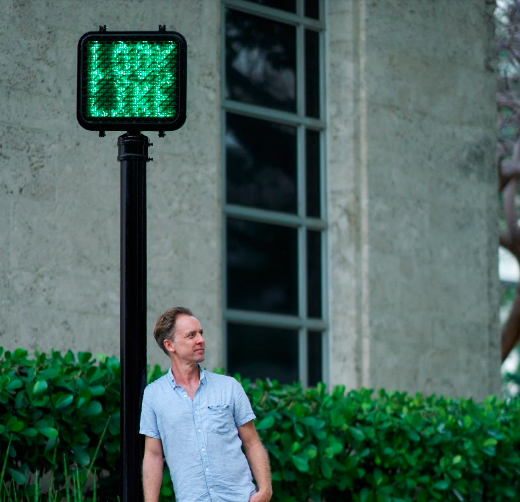 The idea, according to organizers, is "to engage families with children of all ages in activities that encourage conversation, exploration and experimentation through art."
The upcoming family day is meant to be surprising in a way to make the viewer think about signs, their purpose and what they tell us. When artist Erin Thurlow created his sculpture DONT GO, his goal was to create a crosswalk sign that would signal something more by using phrases from elementary school instructional signs. Kids and families will have the opportunity to make their own signs while discussing how artwork uses language and authoritative voice.
So, join in on the fun on Sunday, September 25.
The next family day in October will include the Miami Children's Chorus for a very special Halloween Sing-Along performance!
Guests enjoy free admission to The Bass Family Day and are invited to participate in the days art activities from 2 – 4 PM. Participants are encouraged to display their piece on Instagram tagging the @basscreativitycenter!
If you're looking for other ways to visit museums free of charge, check out our list of free museum days in South Florida.
More free and cheap things to do with kids:
Wednesday, October 5, 2022
Thursday, October 6, 2022
Friday, October 7, 2022
Saturday, October 8, 2022
Sunday, October 9, 2022
Monday, October 10, 2022
See all the free and cheap events this week.