The Bass Museum of Art in Miami Beach offers a Free Family Day on the last Sunday of most months.
Families are invited to enjoy special activities such as arts projects and scavenger hunts. The event is from 2 to 4 p.m.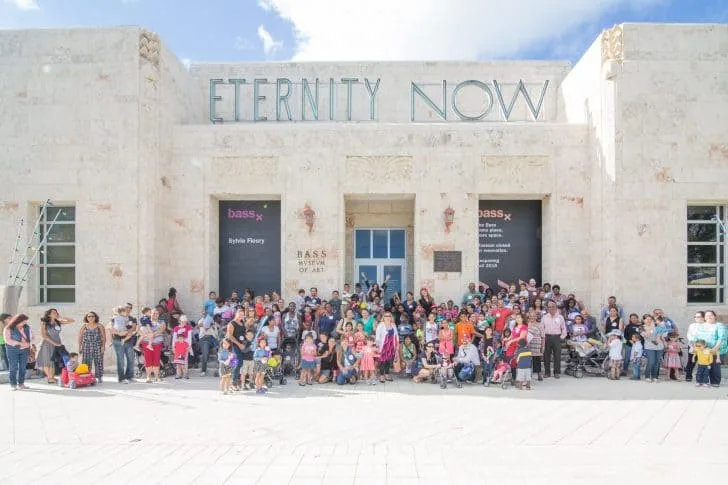 Nov. 26: Art Cares Series: Art Assembly
Jan. 28: Family Day (theme TBA)
Feb. 25: Family Day: STEAM Art Exhibition
March 31: Family Day (theme TBA)
May 26: Family Day: STEAM Art Exhibition
June 30: Family Day (theme TBA)
Other free days and discounts at the Bass Museum:
Free admission every Thursday from 6 to 9 p.m. during the Miami Beach Culture Crawl, which takes place October through May.
Free admission for Bank of America cardholders the first full weekend of every month, both Saturday and Sunday.
Free admission for residents and employees of the city of Miami Beach with ID and proof of residence.
Free admission for active-duty and retired military personnel, plus one guest.
Free admission for SNAP EBT cardholders, plus up to three guests.
Free admissions for people with a disability protected under the ADA and one caregiver.
Discount admission for seniors 65 and older, students with college ID and youth 7 to 18 is $8.
Children 6 and under are free
Museum members are free.
The museum is at 2100 Collins Ave. For more information, click here.
If you're looking for other ways to visit museums free of charge, check out our list of free museum days in South Florida.
More free and cheap things to do with kids:
Friday, December 1, 2023
Saturday, December 2, 2023
Sunday, December 3, 2023
Monday, December 4, 2023
Tuesday, December 5, 2023
Wednesday, December 6, 2023
Thursday, December 7, 2023
See all the free and cheap events this week.