Here's a July 4th deal you can enjoy later in the month: Through midnight July 4, 2023, you can get two tickets for the price of one to "Summer Dances," a program by Dimensions Dance Theatre of Miami.
Performances are at 8 p.m. Saturday, July 15, 2023, and at 3 p.m. Sunday, July 16, 2023, at the Moss Center in Cutler Bay.
You can also get 20% off "Volver" (The Comeback) by Tango Lovers with coupon code TANGO20. The performance is at 6 p.m. Sunday, Oct. 15, 2024, also at the Moss Center.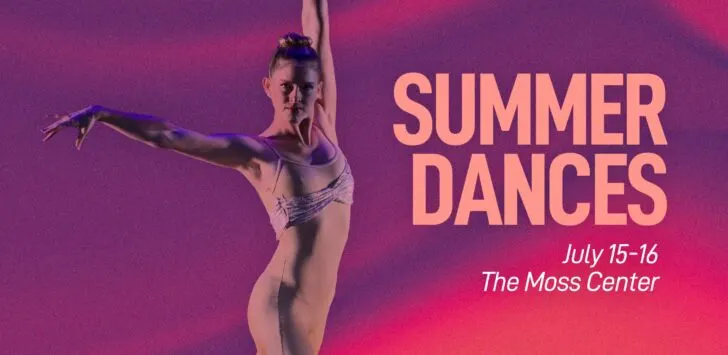 This is the program for "Summer Dances":
Gerald Arpino's energetic masterwork, "Light Rain."
Cuban choreographer Beatriz García's, "En Camino." This piece uses the migration of swallows as a metaphor for the human search for a better home and freedom.
Contemporary ballet choreographer Marika Brussel's "Salt Water Song." This is a world premiere.
Vicente Nebrada's "Fiebre (Fever)." This passionate work will be accompanied by live music from Alain Garcia and The Latin Power Band.
To get the deal, use promo code DIMENSIONSSUMMER2023. Remember, you have to order your tickets by midnight July 4, 2023, to get this deal.
Regular price is $25 to $45. Student tickets are $10 (available only at the box office or by phone at 786-573-5300). Seniors, military and groups of 10 or more can get a 10% discount.
The deal applies only to Tier 1 tickets (front orchestra), and patrons are limited to four tickets per order. To get the discount, you first choose your seats, then apply the promo code on the next page. With this deal, tickets that are normally $45 per person are $22.50, plus a $2 service fee per transaction. (That's a discount from the normal $4 fee.)
Dimensions Dance Theatre of Miami was founded in 2016 by former Miami City Ballet couple Carlos Guerra and Jennifer Kronenberg. The group seeks to make dance performances more accessible to the community, adding a modern edge to classically based contemporary ballet.
The Moss Center is at 10950 SW 211 Street, Cutler Bay, FL 33189
All our July 4 Coverage (Events and Deals)
More free and cheap entertainment this week
Wednesday, October 4, 2023
Thursday, October 5, 2023
Friday, October 6, 2023
Saturday, October 7, 2023
Sunday, October 8, 2023
Monday, October 9, 2023
Tuesday, October 10, 2023