Whether it's an emphasis on romance, hanging out with friends and family, or treating yourself, Valentine's Day is a perfect occasion to do something special. South Florida offers plenty of things to do, including free and inexpensive activities, and deals.
2023 Valentine's Day & Weekend ideas in Broward, Miami-Dade and greater Palm Beach
Pose With Your Sweetie
A public art sculpture in Dania featuring a red heart weather vane is a perfect place for a sweet photo with your sweetie.
It's outside of Dania city hall, 100 W. Dania Beach Boulevard in Dania Beach. Sculpture artist is Lloyd Goradesky. It's free.
Live Jazz in Riviera Beach
Free live jazz outdoors in Riviera Beach 7 p.m. – 10 p.m. February 14 at Ocean Walk dining and shopping plaza, 2401 N. Ocean Drive. Feature Free live jazz in Riviera Beach
Night Nature Walk
Valentine Night Hike in 2023 is 7 p.m. Februrary 14 at Long Key Natural Area, 3501 SW 130th Ave., Davie. The fee is $5 per person and reservations are required. Please verify if reservations are available, 954-357-8797, feature: Valentine Night Hike in Davie is $5
Family Karaoke
Valentine Family Karaoke is 3 p.m. – 5 p.m. February 14 at Broward Library, 954-357-7444, 100 S. Andrews Avenue, Fort Lauderdale. Information is online.
Starbucks
Valentine discount of 50% up to $10 on Starbucks items ordered with Uber Eats, with promo VDAY50OFF. Feature: Half-price deal for Starbucks on Valentine's Day.
Love Karaoke
Valentine Love Karaoke is 8 p.m. February 14 in South Beach. Entry is free. Venue is Clevelander, 1020 Ocean Drive 33139. Information is online.
Rom-com Trivia
Rom-com Trivia 7 p.m. – 9 p.m. February 14 at World of Beer, 8700 NW 36th Street, Doral 33166. Entry is free. Information online.
Wedding vow renewals
Register to participate in a group wedding and vow renewal event in Fort Lauderdale. The event is free. Fees apply for licenses. Free Valentine's Day wedding & vow renewal event in Fort Lauderdale
Pack a picnic

Toss sandwiches and other scrumptious portable foods into a sack & savor a sunny outdoor afternoon activity at a favorite park. Entry fees at lots of South Florida parks are free, or relatively inexpensive. Enhance your excursion with a nature walk. Play with a Frisbee. Or read poetry. Use the websites below to pick a perfect park.
For local parks, refer to each municipality's website
Examples of delightful parks and scenic venues in Broward County include:
Secret Woods, featuring a boardwalk overlooking the New River, and other nature paths, 2701 W. State Road 84, Dania Beach; 954-357-8884; free entry

Fern Forest, features several nature paths, including its elevated boardwalk into cypress/maple swamp, 201 Lyons Road S., Coconut Creek; 954-357-5198; Nature Trails & Free Entry at Fern Forest in North Broward
Quiet Waters Park, includes a butterfly garden and nature path, 401 S. Powerline Road, Deerfield Beach; 954-357-5100; entry is free on weekdays
T-Y Park in Hollywood, includes tennis, picnic tables and a 2-mile paved path, primarily around a lake, for walking, running, biking and skateboarding, 3300 N. Park Road, Hollywood; 954-357-8811; entry is free on weekdays
Hollywood Beach Broadwalk is a lovely 2.5-mile length between waves rolling ashore and shops, hotels and restaurants
Fort Lauderdale Riverwalk is a delightful stretch along the New River from about Southwest Fifth Street east toward Federal Highway, incorporating Esplanade Park; Riverwalk in Fort Lauderdale offers scenic setting for walks & outdoor recreation
Adopt A Sweetheart deals
Adopt A Sweetheart at Humane Society of Broward includes reduced or free adoption fees on eligible pets. Event is February 12-14, 2070 Griffin Road, Dania Beach. Feature: Adopt A Sweetheart deals from Humane Society of Broward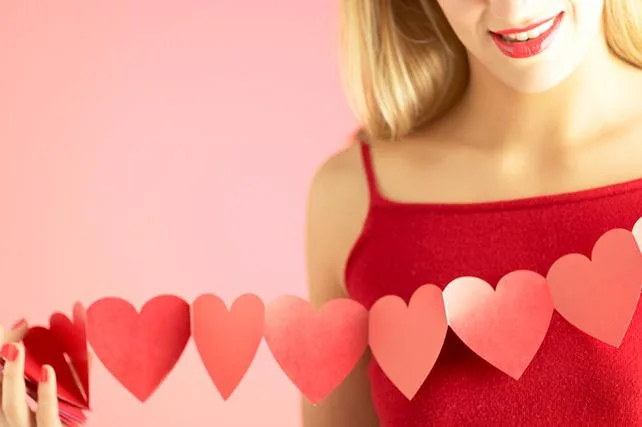 Vegan Fest Valentine Deal
Perhaps a lovely present. Vegan Block Party is offering a deal valid until February 17 that saves about $5 on 2 tickets. Purchase Valentine ticket offer online. Vegan Block Party is March 18 at Esplanade Park, 400 S.W. Second Street, Fort Lauderdale 33312. Feature: Vegan fest in Fort Lauderdale
Love Songs
Romantic songs are performed by vocalist Jennifer McClain 2:30 p.m. February 10 at branch library, 954-357-7830, 3250 NE 2nd St., Pompano Beach 33062. Entry is free. Information is online.
Orchid Show
February 11-12 Orchid show in Boca Raton. Feature: Discount: Valentine's Orchid Show in Boca Raton for $3
Kids event
Valentine's Day with Marci Poppins for ages 3-7 11 a.m. February 11 at Weston branch library, 4205 Bonaventure Boulevard, Weston 33332. Register online.
Art Projects & Fun
Palm Beach County libraries offer a variety of projects and activities for kids, teens and adults. Information is online.
Attractions, Recreation & Shopping
Free Entry
Valentine's Events if you're spending a little more
Silverball Retro Arcade
Silverball Arcade is offering a $25 Valentine deal for 2 people February 14, and that fee usually is offered other Tuesdays, is at 19 NE Third Avenue, Delray Beach 33483, 561-266-3294
Regular fees are $15 – $20 per person. Playing video games is included with entry fee. Drinks and food are offered for purchase. Feature: Silverball Retro Arcade in Delray offers deals
Xtreme Action Park
Xtreme Action Park, 5600 Powerline Road, Fort Lauderdale 33309,·954-491-6265, is an indoor arcade and recreation venue. Skating offers valid February 10-14 are $25 roller skating for 2 people, or a $50 package with roller skating for 2 people and a 1 hour arcade voucher. Regular deals include two activities for $22 Mondays to Thursdays.
Florida Grand Opera
Hearts and Arrows: Opera's Great Love Songs performance by Florida Grand Opera Studio Artists of best known arias and ensembles plus musicals including music from "West Side Story," "La Boheme" and "Carousel." Feb. 16 at 7:30 p.m., First Miami Presbyterian Church, 609 Brickell Ave. Tickets $25 but use promo code hearts15 and your ticket is only $15 until this Friday at midnight. Click here for info and tickets.
Ginuwine in Fort Lauderdale
Ginuwine, singer, songwriter and dancer, is the featured performer February 10 and February 11 at The Venue Fort Lauderdale, 954-765-6968, 2345 Wilton Drive, Fort Lauderdale 33305. Tickets are $47.14, including fees. Information and tickets are online.
Deering Estate
Moonlight & Music Valentine's Day Concert featuring the jazz sounds of Bianca Rosarrio and Nikki Kidd bring a lawn chair or blanket to listen on the lawn. Feb. 14 at 8 p.m., 16701 SW 72 Avenue, Miami, FL 33157. Tickets $60. Click here for info and tickets.
Curtiss Mansion
Candlelight concert featuring the music of "Romeo & Juliet" and other romantic classics. Feb. 14 at 6:30 and 9 p.m., Curtiss Mansion, 500 Deer Run, Miami Springs. Tickets $50. Click here for info and tickets.
Other ideas

Other free and cheap things to do
Sunday, September 24, 2023
Monday, September 25, 2023
Tuesday, September 26, 2023
Wednesday, September 27, 2023
Thursday, September 28, 2023
Friday, September 29, 2023
Saturday, September 30, 2023
Clevelander South Beach Hotel and Bar
1020 Ocean Dr.
Miami Beach, FL 33139
(305) 532-4006
Broward Main Library
100 S Andrews Ave
Fort Lauderdale, FL 33301
(954) 357-7444