Seeing music live is one of the joys in life, and we have many opportunities to see concerts in Miami. Unfortunately, it's not always cheap. We've found a number of ways to get Miami concert ticket deals. You can find concert ticket discounts from a number of sources, including Goldstar, Groupon, Living Social, Ticketmaster, Culture Shock, Golden Ticket and the theaters themselves.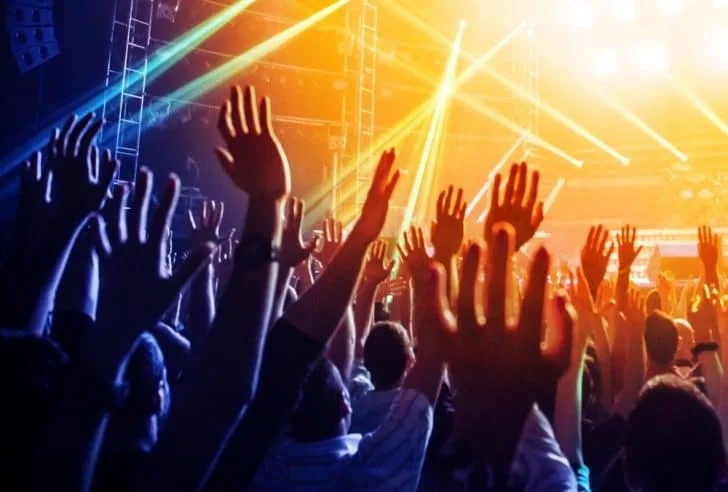 You can also find plenty of free live music in bars, at malls and in Miami parks.
Three tips for getting the best deals on Miami concert tickets:
See if your credit cards offer deals. Many credit card companies are working with concert promoters to offer advance ticket sales or special prices.
Check early for tickets and then check back frequently. Sometimes the best deals are offered well in advance of the performance and other times they come along later, if ticket sales are slower than expected. Discount tickets may sell out, and then more deals may be provided.
Check multiple sites. A deal that is sold out on one discount site may not be sold out on another. Or a slightly different package may be available at a discount. Deals change frequently , too.
Here is the Miami on the Cheap guide to getting the best deals and discounts on Miami concert tickets.
1. Goldstar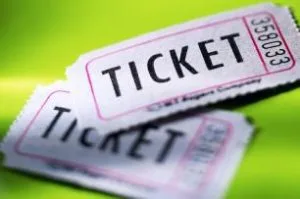 Goldstar contracts with performing arts companies and venues in Miami-Dade, Broward and Palm Beach counties to sell unsold tickets at a discount, often 50 percent off and sometimes more. Sometimes you get the best deal if you buy in advance, but sometimes you can get a deal the day of the show. You usually receive etickets, which you can print out or show on your mobile device. (Make sure you read the directions because different venues set different rules.) There is a small service fee, which is disclosed before you buy the ticket. There are no hidden fees.
See all current Goldstar concert and music ticket discounts here.
2. Groupon
Groupon frequently has deals for plays, concerts, festivals and other Miami events. The best deals are usually a few months in advance of the event, and then a deal may come along later if the event is not selling well. Either way, it pays to check before you buy a full-price ticket because Groupon can offer music and concert tickets for 50 percent off or better. The Groupon price almost always includes all service fees, so the price you'll see is the price you pay. You can sometimes earn credit by sharing the deal with friends after you purchase.
Find all the Groupon concert ticket deals in Miami plus other event discounts here.
3. Living Social
Living Social often has discounts on concerts, opera and other Miami events. The posted price is the price you'll pay, with no added service fees. You can earn credit by sharing your deals with friends.
Find all the Living Social deals for Miami concert ticket discounts here.
4. Ticketmaster
You might not expect to find deals at Ticketmaster, the giant company that handles ticket sales for many major venues and performing arts events. But the company sometimes offers deals, two-for-one tickets and "four packs" of tickets at a discounted rate. The base price of the ticket does not include service fees, which can be hefty, but those fees are disclosed before you buy the tickets.
See all the Ticketmaster concert ticket deals here.
5. Culture Shock Miami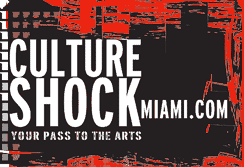 Culture Shock Miami offers one of the best deals in town for concert tickets and other entertainment. Students 13 to 22 can buy tickets to cultural performances for $5 each. Best of all, each student can buy a second ticket and take someone of any age such as a parent. Culture Shock also offers discount entry to museums and attractions for $2.50 each.
See all the Culture Shock Miami deals here.
6. Arsht Center student discount
The Adrienne Arsht Center offers $20 tickets to select shows, including concerts, to full-time, degree-seeking college students. Students need to register in advance to be notified of $20 ticket deals or they can visit the website for the ArshtUTix deal. Students will need to print out tickets and show a college ID at the theater.
See all the Arsht Center discount tickets for college students here.
7. Golden Ticket discounts for seniors
Miami-Dade County's Golden Ticket program gives those 62 and older free entry to cultural events. The Golden Ticket Arts Guide lists eligible events and venues. When you find something that interests you, contact the sponsoring organization to make a reservation; Golden Ticket admission is available on a first-come, first served basis. The guide includes coupons, one of which must be presented per person, along with photo ID, for free admission. Call 305-499-8755 or email the Department of Cultural Affairs to get a copy of the guide or find one in a county library or commission district office.
Find out more about the Golden Ticket program here.
Find Miami theater ticket deals.
See our latest posts on free music events, deals and discounts here.
Do you know of other ways to get discount concert and music performance tickets in Miami? Email us the details at news@miamionthecheap,com.
More concert tickets discounts:
Powered by