South Floridians have learned the hard way to take hurricanes seriously. When we get complacent, another storm comes and reminds us of the importance of hurricane preparation and supplies.
You should take preparing for a hurricane seriously — but you shouldn't buy a lot of things you're never going to use. Miami-Dade County has an online hurricane guide that can be downloaded, with information about evacuation, preparation and storm recovery.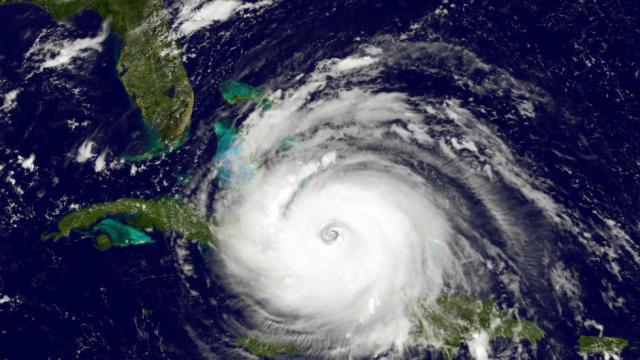 The most likely effect of a storm, whether it's a hurricane or not, is a power failure. That's why hurricane preparation includes making sure you have enough necessities to last you more than a few days. That includes food, gasoline and cash. In the decades since Hurricane Andrew in 1992, Publix has added generators at many of its stores, and many gas stations also have added generators.
When you shop for hurricane food, think about what you actually would eat that does not require refrigeration – bottled water, peanut butter, granola bars, canned beans, beef jerky, canned tuna, etc. Once hurricane season is over, you can eat up your stock and then buy new supplies next season.
The key to smart hurricane preparedness is to be ready without spending too much money. Hint: You can avoid lines at stores if you shop online, but make sure your items can be shipped in time. An approaching storm can also delay shipping.
Here are 10 things to do to prepare for a hurricane.
1. Protect your home
If you don't have impact-resistant windows, do you have shutters, and do you know how to install them? You have a few days before the storm to make sure you have all the supplies and can actually put up your shutters. If you need help, look for it now. If a storm approaches, bring in anything that could become a projectile, such as lawn furniture and potted plants.
2. Plan for your pets
You need to have crates, food, water and any medications your pets take. The county has pet-friendly shelters, but you need to reserve ahead of time. Think about your dog's needs if he is trapped inside for hours and where he might be able to relieve himself. Click here for a checklist of recommended pet supplies.
3. Fill prescriptions
Make sure you have all the medications you'll need for the next few weeks. If you wait until the last minute, you may find the pharmacy closed or your doctor unreachable. If your medications need refrigeration, or you have devices that require electricity, make plans for those now.
4. Fill your gas tank
Make sure you gas up your car before the lines start. If you have a gas-powered generator, you'll also need gas for that. Need help finding the cheapest gas? Click here.
5. Get cash
ATMs may not operate, and banks may be closed right after a storm. Credit card processing doesn't work if there is no electricity. Make sure you have enough cash to buy food, water and any other necessities. You may also need cash to pay for help to remove debris and tree limbs after a storm.
6. Buy batteries, flashlights and lanterns
The new LED lanterns and flashlights put out a lot of light. Make sure you have the right batteries for your devices and they are still good. You may need batters for lanterns, flashlights, portable radios, a portable TV, fans, and other devices.
8. Buy food and water, but don't go crazy
Don't buy food that you would not eat if there weren't a storm, because it is likely to be wasted. Fruit, cheese, crackers, peanut butter, canned tuna and salmon — buy the shelf-stable foods your family likes. If you have a grill, make sure you have charcoal or propane to operate it. If you buy canned food, make sure you have a manual can opener. If you have expensive food in your freezer, you might want to eat it before the storm hits. Fill plastic jugs with water and have an emergency supply of bottled water to drink after those jugs are gone. You need about a gallon per person per day. Remember that pets will need water, too. Save extra ice in bags to keep your food cold longer. If you're looking for discounts for food and other items, Check out Miami On The Cheap's coupon page, which is constantly updated with new offers.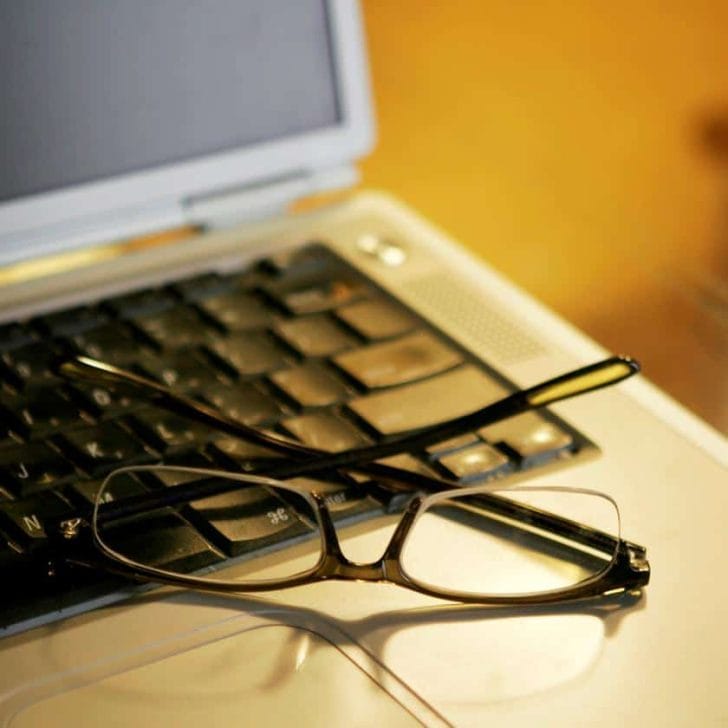 9. Have a plan to power your phone and other technology
Make sure you have a car charger, as well as auxiliary power bricks for your phone. Solar chargers are inexpensive, but be warned that they don't work quickly. If you still have an old-fashioned land line that comes through the wall, get a phone that doesn't require electricity. A landline powered by VoIP, such as those provided by cable companies, will not work. Our parent site, Living on the Cheap, has more details on useful technology during hurricanes and other disasters.
10. Back up computer files and gather important documents
Make sure your important documents such as birth certificates, passports and insurance policies are protected. Take them with you if you evacuate. Back up your computer files in case your computer gets wet or is damaged during the storm. You can use a cloud backup service or an external drive that you put in another location during the storm.
Do you have other tips for storm preparation? Let us know! You can email us at editor@miamionthecheap.com.
Other Hurricane News
Hurricane prep for pets: Do you have your supplies?
Free Miami-Dade hurricane app provides up-to-the-minute information
Florida's tax-free shopping event: Stock up on storm supplies
Other Useful Resources