"Tis the season for bargain-hunting! Did you know about Family Stores run by the Salvation Army?
Apparel and eligible accessories are typically half-priced on Wednesdays at participating stores. And eligible merchandise, except furniture and electronics, is 25 percent off on Saturdays.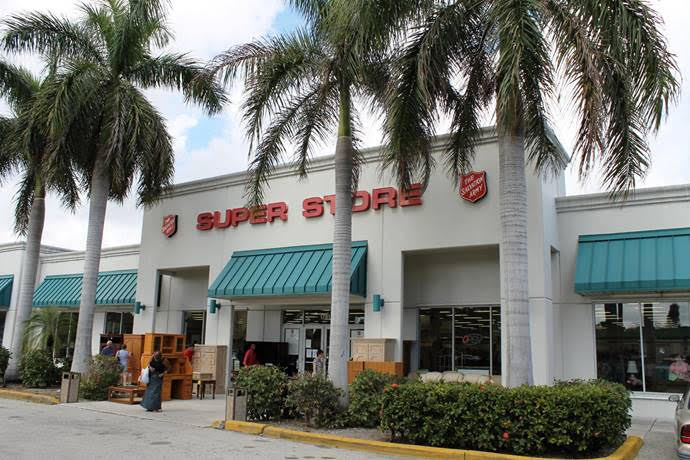 Salvation Army Family Stores in Broward County are usually open from 10 a.m. to 6 p.m. Mondays to Saturdays, with some stories offering extra hours on Wednesdays. Prior to shopping, we suggest calling first to verify the store is open.
Salvation Army Family Stores in Broward are
Pembroke Pines Salvation Army Family Store, 888 N. University Drive, Pembroke Pines 33024, 954-433-2160
Pompano Beach 451 E. Copans Road, Pompano Beach 954-782-3925,
not open until further notice — Tamarac Salvation Army Family Store, 7707 Commercial Blvd., Tamarac 954-721-0705
Fort Lauderdale Salvation Army Family Store, 1801 W. Broward Blvd., Fort Lauderdale, 954-467-5816
Margate Salvation Army Family Store, 320 N. State Road 7, Margate, 954-979-6999,
Hollywood Salvation Army Family Store, 2300 SW 56th Avenue, Hollywood, 954-961-7523
Read about other thrift stores in Broward Shop for bargains at thrift stores in Broward