Pet owners: We've learned of a free spay and neuter service in Miami-Dade County.
Every first Friday of the month, the county's Animal Services Department is offering the surgical procedure for dogs and cats, at no charge.
Billed as "Free First Friday," the event takes place at Robbie's Feed & Supply, 22390 SW 177th Ave., Miami. Organizers have said they alternate between cats and dogs per Friday, so be sure to check which pet is eligible on any given month.
Also, space is limited, so appointments are recommended. To reserve your pet's spot, call 311. For more information on the Miami-Dade County Animal Services Department, click here.
FREE SURGERY SCHEDULE FOR 2021:
May 7, 2021 – Cats
June 4, 2021 – Dogs
July 2, 2021 – Cats
Aug. 6, 2021 – Dogs
Sept. 3, 2021 – Cats
Oct. 1, 2021 – Dogs
Nov. 5, 2021 – Cats
Dec. 3, 2021 – Dogs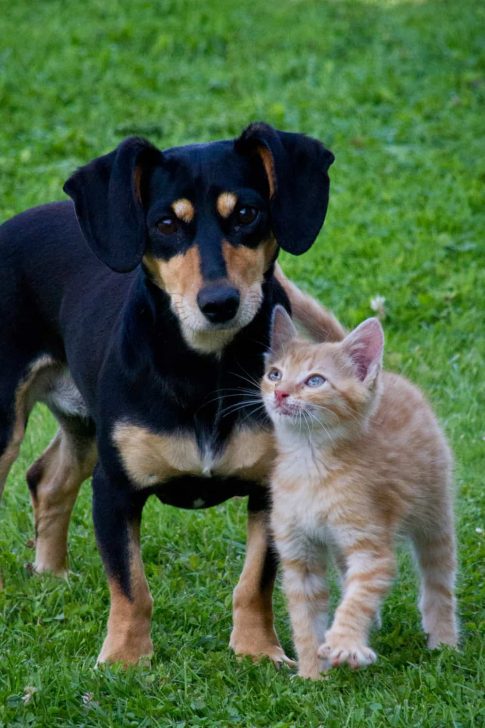 Publix: Get your pet medications at the pharmacy
Did you know Publix fills pet meds? The Lakeland-based supermarket giant makes it convenient to pick up your prescriptions – and your pet's – in a one-stop shopping experience.
All Florida locations offer heartworm and flea/tick prescriptions, as well as antibiotics and allergy medicine. Find out more by clicking here.
Hurricane prep for pets: Do you have supplies?
Miami-Dade Animal Services wants to know: How's your emergency storm prep going? Do you have all your pet supplies?
When planning an emergency kit, pet owners are urged to consider the pet's basic needs, including prescriptions and important paperwork. See what else to include by clicking here.
Fairchild invites you to 'Dog Dates at the Garden'
Fairchild Tropical Botanic Garden in Coral Gables is offering "Dog Dates at the Garden," a series of outdoor activities for some special bonding time with your favorite pooch. The sessions take place every week.
Each session is designed around a specific theme, but all include a walk through the garden and Yappy Hour treats at the Glasshouse Cafe. The cafe will have items for purchase, as well as free snacks and water (of course!) for pups. For information on admission and more, click here.
Other pet news
Got pets? Emergency vet services available
Free & cheap dog-friendly parks in Miami-Dade
How to adopt a pet in Miami-Dade County
Other useful resources
Free spay/neuter services for Miami-Dade pets
When
Monthly on the (starting April 2, 2021)
What
Free spay/neuter services for Miami-Dade pets