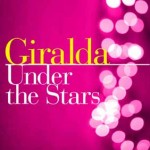 Giralda Under the Stars, a combination street party and culinary experience, returns this weekend.
On the first Friday of every month through May, vehicles will be banned from Giralda Avenue between Ponce de Leon Boulevard and Galiano Street from 7 p.m.to midnight to make room for strolling, live entertainment and al fresco dining along Restaurant Row.
After dinner, you can take in some art at the monthly Coral Gables Gallery Night.