Pumpkin patches signal fall. It's tradition and it's fun. Here's what we do know is happening this time around.
Keep checking back as we continue to update this list!
Sept. 25 Through Oct 31: Pinto's Farm Pumpkin Patch, at 14890 SW 216th St., Miami. Kids can enjoy pony rides, hayrides, and a petting zoo. Hours are 9:30 a.m.-6:30 p.m. Reservations required. $27.99
Sept. 10 Through Nov. 7: Tinez Farms First Annual Fall Festival and Pumpkin Patch, at 16405 SW 177 Ave., Miami. Tinez Farms will be hosting their first-ever Fall Festival complete with a pumpkin patch and fall show that will run from Sept. 10-Nov. 7! The festival will include, pumpkin patch, photo ops, fall activities and more! Hours are 11 a.m.-10 p.m. Friday, 9 a.m.-10 p.m. Saturday, and 9 a.m.-8 p.m. Sunday. Tickets range from $10-$22.
Sept. 18 Through Nov. 20: The Berry Farms Harvest Festival, at 13720 SW 216 St., Miami. Kick-off the fall season at The Berry Farms Harvest Festival that not only includes a pumpkin patch but also a 5-acre corn maze and a variety of family-fun activities! Tickets range from $9-$17.
Oct. 1 Through Oct. 31: Miami Lakes United Methodist Church Annual Pumpkin Patch, 14800 NW 67 Ave., Miami Lakes. For its 23rd year, the Miami Lakes Pumpkin Patch will be open from 10:00 A.M. – 9:00 P.M every day. They'll have beautiful pumpkins of all sizes, delicious baked goods, weekend performances with our Pumpkin Patch Princess, gourmet hot dogs, shaved ice, and digital photography for sale. Tickets range from $4-$12.
Oct. 7 Through Oct. 31: Riverside Pumpkin Patch at The Wharf Miami, 114 SW N. River Drive, Miami. The kickoff event will be happening on Oct. 7 from 4 p.m. to 1 a.m. Enjoy fall-themed drink specials, photo ops, live entertainment, and pumpkins for purchase. Free
Oct. 9 Through Oct. 31: Fall Festival at Little Farm, 13401 SW 224th St., Goulds. The pumpkin patch is decorated for fall and offers many pumpkins to choose from and numerous photo opportunities. The entry fee includes a petting zoo, outdoor games, hay maze, butterfly garden, fall-themed photo opportunities, and a pumpkin patch. There is food for purchase from local vendors and fall-themed items at the Harvest Market. Tickets can only be purchased on-site on the day of your visit and is open Saturdays and Sundays 10 a.m. to 4 p.m. $12
Oct. 10 Through Oct. 31: Santa's Garden Annual Pumpkin Patch Festival, 9850 SW 24 St., Miami. Santa's Garde is back this year with their pumpkin patch festival. Families can enjoy free photoshoots, pumpkin carving, pony rides, face painting, more! This year the event is taking place at multiple locations. Free
Oct. 16: Pumpkin Patch at Pittman Park, 2200 Galiano St., Coral Gables. From 2-6 p.m. Saturday, peruse hundreds of pumpkins while listening to live music. There will also be pumpkin decorating and face painting activities, as well as food and beverages for purchase. Free
Oct. 16 Through Oct. 31: South Miami Lutheran Pumpkin Patch, 7190 SW Sunset Drive, Miami. Pick pumpkins and enjoy a beautiful patch in the heart of South Miami. Bring the kids and take pictures with a variety of Instagrammable backgrounds. Free
PLEASE NOTE: Below are 2020 listings. We are gathering details for 2021 listings now. Please send information to news@miamionthecheap.com.
Through Nov. 1: Coconut Grove Pumpkin Patch Festival, 3400 Pan American Drive, Coconut Grove. WonderFALL fun for the whole family! There will be a carnival, pumpkin patch, scarecrow village, cornstalk maze, and more. Tickets on sale soon. Cost TBD
Through Nov. 1: Dadeland Mall Pumpkin Patch at 7535 N. Kendall Drive. The patch is open Saturdays from 11 a.m. to 7 p.m. and Sundays from noon to 6 p.m. The socially distanced pumpkin patch includes mini pumpkin decorating and other arts and crafts activities for kids, plus photoshoots with pictures available for purchase, live music, and a Farmer's and Artisan's Market. Free
Through Oct. 31: Miami Springs Pumpkin Patch & Harvest Festival on the 200 block of Curtiss Parkway in Miami Springs. Daily 1-8 p.m. Hosted by Poinciana United Methodist Church. Choose from hundreds of pumpkins and enjoy fall treats including homemade pumpkin breads, pies and muffins.
Oct. 24: Pumpkin Patch Drive-Thru Event at the War Memorial Youth Center, 405 University Dr., Coral Gables. 2-4 p.m. Pick up a medium-sized pumpkin, a pumpkin carving kit and enter your creation into the Community Pumpkin Decorating and Carving Contest. $15
Got a pumpkin patch to list here? Submit it here.
Wondering what to do on Halloween? Find our mega list of free and cheap Miami Halloween activities here.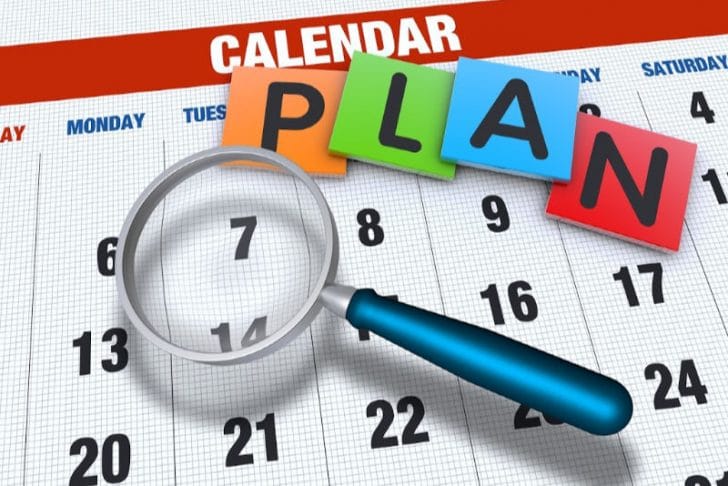 Miami 2021 events: A month-by-month guide
Yes, many plans changed in 2020 … with vacations and shows and festivals canceled throughout Miami, South Florida and the world. However, the New Year brought with it hope of brighter and better times ahead. Car shows, art festivals and more have been scheduled for 2021.
We've compiled a month-by-month roundup of events in our area. Keep in mind that some events may be virtual. Others may follow strict safety protocols. You'll want to get all the details and decide which options are best for you and your family. Click here for a handy guide!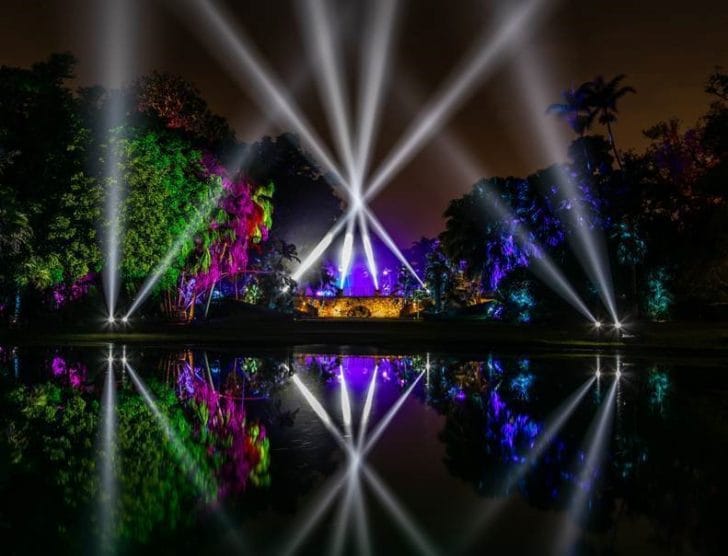 Popular Miami events canceled for 2020-2021
The year 2020 brought many firsts and never-before-seens, including the cancellation of some of our favorite events, including Santa's Enchanted Forest, Coral Gables Festival of the Arts, Coconut Grove Arts Festival, Florida Renaissance Festival and more.
We've compiled a roundup of canceled events, so you can see if your favorite festivals will take place or not. Many will have to wait for now, but hopefully they'll be back soon! Click here to see which ones have been affected for the 2020-2021 season.
Entertainment calendar