Open-air venues are a welcome site nowadays, and the City of Doral now has one.
Doral Yard offers "a community gathering concept with innovative culinary offerings and socially-distanced live music, fitness and cultural events." Located in the downtown area at the corner of Main Street and Paseo, the white tents will let you know when you have arrived.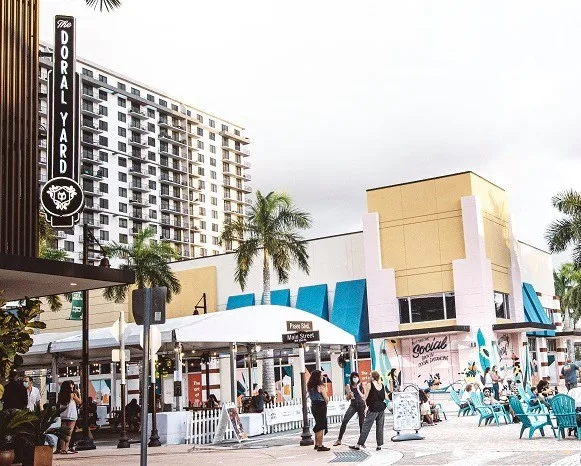 The venue features both one-time and recurring events. We are listing the free or cheap events.
Weekly Events
Live Music at the Yard, 7-9 p.m. Thursdays, 8 to 10 p.m. Fridays and Saturdays: Local musicians showcasing global sounds. More info here.
Yardfit Hatha Yoga, first and third Sunday of the Month, 10-11 a.m. Yoga with Dunia inclusive, mindful moving meditation.
Also in Doral:
On Sundays from 2-9 p.m., head to CityPlace Doral for the weekly Market on the Plaza. Shop local produce, artisan breads and local honey. Click here for details on this and other markets.
Entertainment Calendar
Wednesday, February 8, 2023
When
Weekly on Friday and Saturday @ 8:00 pm-10:00 pm (starting November 21, 2020)
What
Live Music at Doral Yard
When
Weekly on Thursday @ 7:00 pm-9:30 pm (starting November 26, 2020)
What
Live music at Doral Yard
When
Weekly on Sunday @ 5:00 pm-8:00 pm (starting July 10, 2022)
What
Tropical Sundays Live Music