In sunny Miami, residents enjoy picking their favorite pumpkins at sites set up as "pumpkin patches" in parking lots, fields and at festivals.
Whether you're whipping up a pie, decorating your orange orb with a funny face, or enhancing your Autumn decor, pumpkins and pumpkin patches are plentiful.
To verify supply, it's wise to phone ahead. Keep checking back as we will be adding more events to this post!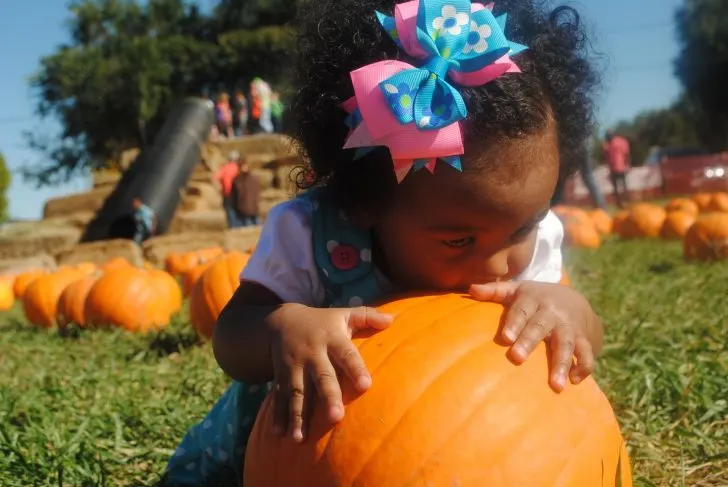 Miami Lakes United Methodist Church Pumpkin Patch
14800 NW 67 Ave., Miami Lakes
Sept. 30 to Oct. 31, 9 a.m. to 9 p.m. Pumpkin shipments arrive by 4 p.m. on Sept. 29 and Oct. 13.
Entertainment and fun fall festivities, especially on weekends. Click on the link above for full details on activities throughout the month. Admission is $5 Mon.-Thurs.; $7 Fri.-Sun. and $10 on Halloween.
Miami Shores Presbyterian Church
602 NE 69 St., Miami Shores
Pumpkins arrive Oct. 7. Details on hours and times on their site.
14890 SW 216th Street, Miami 33170
Early Season Dates: Saturdays Oct. 7, Nov. 7 and 14 and Sundays Nov. 1, 8 and 15 open 10 a.m. to 7 p.m. and admission is $29.90
Fri. Oct. 13 and 20 2-7:30 p.m. and Oct. 27 from noon to 7 p.m. admission is $21.49
Sat. and Sun., Sept. 23 and 24, Nov. 4 and 5 from 10 a.m. to 7 p.m. are dog-friendly weekends at the pumpkin patch admission is $26.16
High Peak Season Dates: Saturdays Oct. 21 and 28 and Sundays Nov. 22 and 29 open 10 a.m. to 7 p.m., admission is $32.71
If you want to purchase a pumpkin without entering the attraction, no entry fee is required
The website states tickets are non-refundable.
Pinto's Pumpkin Patch includes
Pedal Boat Ride
Tractor Ride
Pony Ride for kids 70 pounds or less
Farm with animals
Photo opportunities
Magic Show
The Berry Farm
13720 SW 216th Street, Miami, 33170
Harvest Festival is through Nov. 5, and includes pumpkin patch, hay rides, and other activities and features. Mon.-Fri. 10 a.m. to 6 p.m.; Sat. and Sun. 9 a.m. to 7 p.m. Extended hours until 10 p.m. Sept. 23 and 30. Tickets $12.32-$19.53.
South Miami Lutheran Pumpkin Patch
Sunday, Oct. 22, 11 a.m. to 3 p.m.
7190 Sunset Dr., South Miami
Multiple Food trucks, petting zoo, bounce houses, pony rides, arts and crafts and pumpkins for sale!
Coral Gables Pumpkin Patch
Saturday, Oct. 21 at 1 p.m.
Ponce Circle Park, 2810 Ponce de Leon Blvd., Coral Gables
Hundreds of pumpkins of all sizes, live music, face painting, food, and drink, and more.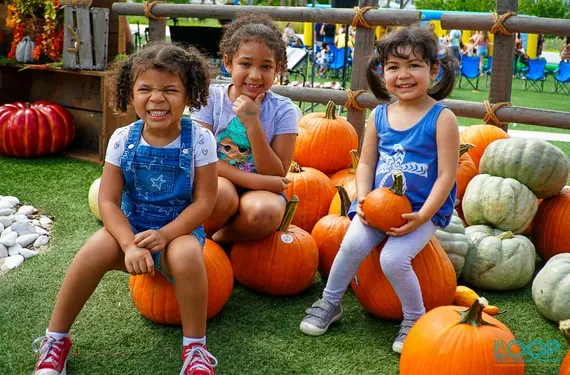 More pumpkin patches, fall festivals, Oktoberfests and Halloween events
Day-by-day calendar of fall festivals in South Florida
Here is a day-by-day calendar of all the free and cheap South Florida fall festivals in Miami-Dade, Broward and Palm Beach counties.
Saturday, January 6, 2024