How do you like your jazz … cool … or hot?
Listening to jazz on the piano can often feel soothing and mellow or spicy and hot, plus everything in between. Here are some upcoming events at Curtiss Mansion by renowned experts in the field.
The Summer Nights Piano Music series is offering these special presentations:
August 25 features Michelle Fragoso, Afro-Cuban Latin jazz pianist
September 29 features Jose Negroni, Latin jazz pianist from Puerto Rico
November 17 features Ben Beal, jazz pianist and vocalist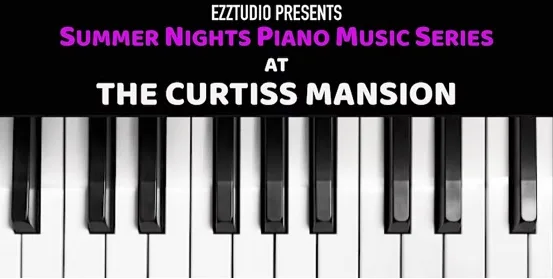 Doors open at 7 p.m. and concerts begin at 8 and finish at 11 p.m. General admission tickets are $15, plus online booking fee for a total of $17.55.
The historical Curtiss Mansion is located at 500 Deer Run, in Miami Springs.
More entertainment ideas