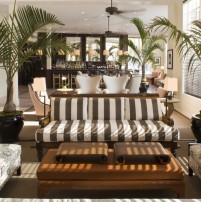 Billed by CNN as "Miami's only Literary Hotel" the Betsy Hotel at 1440 Ocean Dr., Miami Beach in the heart of South Beach boasts plenty of art exhibitions and also  a free weekly live music series on Wednesday and Thursday night from 8-11 p.m.
Top performers in classic jazz, bossa nova and improvisation grace the stage twice weekly.
The January schedule is follows:
Thursday, Jan. 1: Mike Gerber
Wednesday, Jan. 7: Giacomo Gates
Thursday, Jan. 8: Aria Hendricks
Wednesday, Jan. 14: TBD
All performances are free, with no cover or drink minimum. Call 305-531-6100 for more info.
Tell Your Friends