Zoo Miami's popular $15 Mondays promotion ends Sept. 27, 2021. That means you have one more chance this year to enjoy this special discounted price!
You can pay just $15 (plus tax) per person but must purchase tickets ONLINE ONLY. Also, there's a limited number of tickets available, so you have to act fast.
This special promotion offers a significant discount from the regular price, which is $22.95 for adults and $18.95 for children age 3-12. (Admission is free for children age 2 and younger.)
In past years, the promotion was for $10 Mondays.
To purchase your $15 Mondays tickets, click here. For more information, click here.
Here's a refresher of what you can see at the zoo, which is located at 12400 SW 152nd St.
Florida Mission: Everglades: Featuring almost 60 species of animals found in the Everglades, such as roseate spoonbills, alligators, crocodiles and turtles.
Wings of Asian Aviary: Waterfalls, tree-covered paths and a dino dig are the habitat for nearly 85 species of free-flying birds.
Amazon & Beyond: Central and South America come alive in the 27-acre exhibit where you can see more than 100 species found in those regions. Jaguars, anacondas, eagles and river otters await.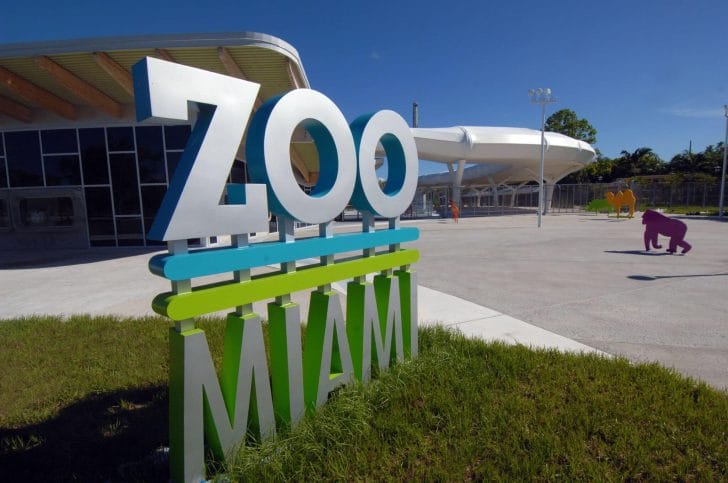 The popular zoo has been taking extra precautions and recommends that visitors older than age 2 wear facial coverings. (Masks are available for sale.) Hand-sanitizing stations have been placed throughout the zoo.
In order to keep crowds to a manageable size, visitors are encouraged to buy their tickets online. Click here for more information.
More Fun for Kids