Flashing lights. Loud horns.
Fire engines, police vehicles, and a school bus are among the vehicles on display at a free Truck Extravaganza in Fort Lauderdale.
Big Toy and Truck Extravaganza for 2022 is 10 a.m. – 2 p.m. October 8 in Holiday Park, 1300 E. Sunrise Boulevard.
Kids and other participants are welcome to hop in and operate features on some of the vehicles.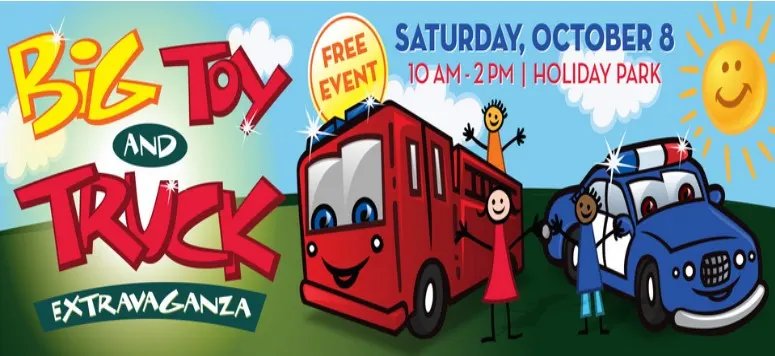 Other entertainment:
Monday, May 29, 2023
Tuesday, May 30, 2023
Wednesday, May 31, 2023
Thursday, June 1, 2023
Friday, June 2, 2023
Saturday, June 3, 2023
Sunday, June 4, 2023