The grand royal poinciana trees are set to begin blooming just in time for summer and there are plenty of events and celebrations to welcome their fiery redness.
Here's a schedule of happenings to mark the occasion:
June 4
Poinciana Fiesta and Celebration Party and Reception
6-9 p.m.
Fairchild Tropical Botanic Garden, 10901 Old Cutler Rd., Coral Gables
$10 or free with a covered dish contribution. RSVP here
Display of Highwaymen paintings and vintage postcards featuring the Royal Poinciana and piano music by Paul Williams. Starting at 7 PM, refreshments will be served including Royal Poinciana Punch. Starting at 7:30 PM, presentations of the 2023 Royal Poinciana Ambassador Award recipient. Poinciana cake will be served at the end of the presentations. A limited edition 2023 Royal Poinciana Fiesta poster by one of the original Highwaymen, James Gibson, will be available for sale.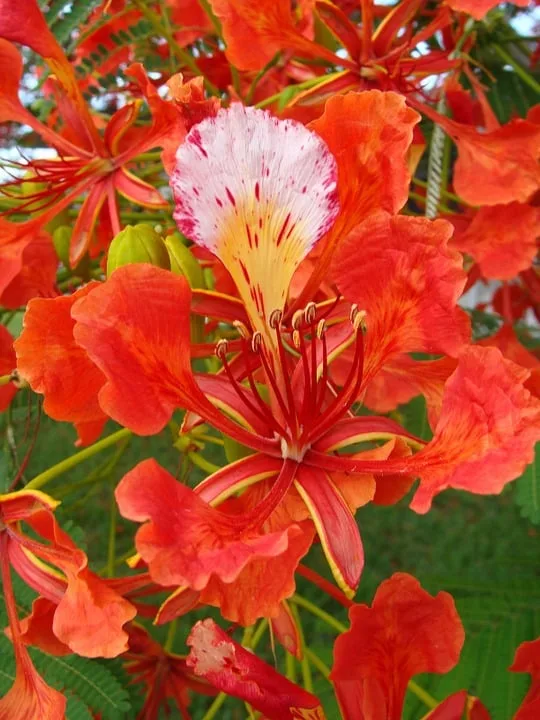 June 10
Royal Poinciana Walking Tour
10 a.m. to noon
Dade Heritage Trust, 190 SE 12 Terr., Miami
Free by donation, RSVP here
Dade Heritage Trust presents a walking tour in conjunction with the 2023 Royal Poinciana Festival, celebrating South Florida's signature blooming tree. The stroll begins at the Dade Heritage Trust offices and continues to Simpson Park and South Miami Avenue to view the blooming trees and learn about the environmental and architectural heritage of the neighborhood.
More Miami-Dade events
Sunday, May 28, 2023
Monday, May 29, 2023
Tuesday, May 30, 2023
Wednesday, May 31, 2023
Thursday, June 1, 2023
Friday, June 2, 2023
Saturday, June 3, 2023