The biggest event of the year is set to take place soon — that's right, we're talking about the Super Bowl.
On Sunday, Feb. 12, 2023, the Philadelphia Eagles and Kansas City Chiefs take to the field in pursuit of the coveted Vince Lombardi trophy and title of Super Bowl champs!
If you want to watch the game accompanied by great company and great food, we've compiled a roundup of Super Bowl watch parties throughout Miami-Dade and South Florida. Enjoy, sports fans!
(Know of other Super Bowl watch parties? Send us the information by emailing news@miamionthecheap.com)!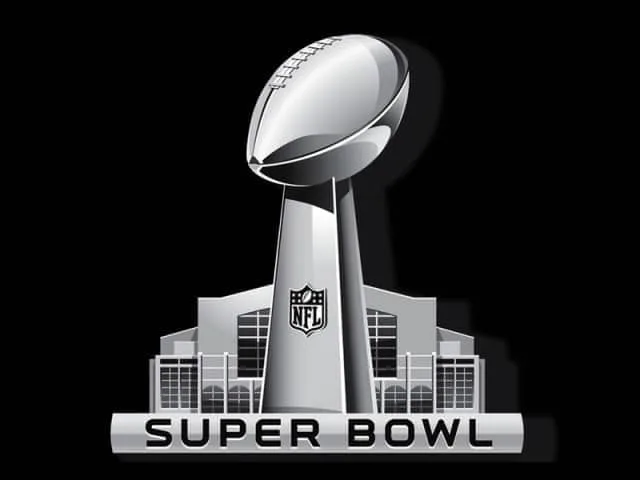 Miami-Dade County Watch Parties
Oasis Wynwood, 2335 N. Miami Ave., Wynwood
The big game will be shown on a massive LED screen in this Wynwood hot spot's courtyard where you can enjoy 5 for $35 bucket specials. Screening begins at 6:30 p.m. Register via Eventbrite. Free.
Bodega Tequila y Taqueria, 1220 16th St. Miami Beach and 3419 Main Hwy., Coconut Grove
Celebrate the big game with taco and tequila specials at Bodega Tequila y Taqueria in Miami Beach. You can't pass up the 5-for-$25 tequila cocktails and Bodega cerveza deals either. Doors open at 5 p.m. Free
Seaspice, 412 NW N. River Dr., Miami
Super Bowl Watch Party begins at 6:30 p.m. at this swanky spot along the Miami River. Enjoy drink specials while watching the game on several big screen TV's. Register via Eventbrite. Free.
King's Dining and Entertainment at CityPlace, 3450 NW 83 Ave., Ste. 152, Doral
Super Bowling Party with half priced pizza at halftime, $25 buckets of Bud Light and $13 Bud Light cocktails. Giveaways and bowling fun too. Reserve a spot via Eventbrite. Free
The Wharf Miami, 114 SW North River Drive, Miami
The ultimate Sunday watch party is happening at The Wharf. Are you surprised? Enjoy live music, eats, cocktails, and good times! Giant screens will project the game, with entertainment planned during commercial breaks. Get there by 5 p.m. to secure a good spot because the event is free! Tickets are available via Eventbrite. Free
Perez Art Museum Miami (PAMM), 1103 Biscayne Blvd., Miami
Super Bowl Watch Party on the Water, what a cool way to enjoy the year's biggest game on a giant floating screen with a view of Biscayne Bay! Bring lawn chairs and blankets and watch the action from Miami's premier art museum. Food and drinks will be available for purchase. RSVP here. Free
Negroni Bistro & Sushi Bar, 3201 Buena Vista Blvd., Miami
Enjoy food and drink specials before the big game. Between 4 and 7 p.m. they're offering $8 bar bites and cocktails and $6 beers and glasses of wine. Click here for info.
Beach Bar at Newport Pier, 16501 Collins Ave., Sunny Isles Beach
Super Bowl Sunday means specials like a variety of flavored chicken wings or buffalo shrimp for $15 and artichoke spinach cheese dip for $13. Click here for more info.
American Social, 690 SW 1 Ct., Miami
Watch the game on large screen TVs and $20 buckets of Budweiser, Bud Light or Coors Light or $30 buckets of High Noon or Truly along. Click here to check all their Super Bowl specials.
Shoma Bazaar, 9420 NW 41 St., Doral
Part food hall, part event space, they're offering a $50 special that includes a bucket with five beers and a $25 gift card to be used at one of their 15 vendors. Click here for info.
Hotel AKA Brickell, 1395 Brickell Ave., Miami
Big game viewing party at the Sky Bar + Grill with a live DJ and light bites, $10 per person includes a specialty cocktail. Click here for info.
Bodega Tequila y Taqueria, 1220 16th St. Miami Beach and 3419 Main Hwy., Coconut Grove
Celebrate the big game with taco and tequila specials at Bodega Tequila y Taqueria in Miami Beach. You can't pass up the 5-for-$25 tequila cocktails and Bodega cerveza deals either. Doors open at 5 p.m. Free
More free and cheap entertainment
Wednesday, October 4, 2023
Thursday, October 5, 2023
Friday, October 6, 2023
Saturday, October 7, 2023
Sunday, October 8, 2023
Monday, October 9, 2023
Tuesday, October 10, 2023